The Most Common Used Car Buying Scams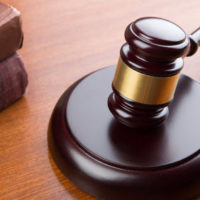 Although purchasing a used car can save buyers a significant amount of money, it also comes with a host of unique problems. For instance, whether a buyer is dealing with a private party or a used car dealership, he or she could be at risk of being scammed. Purchasers can help protect themselves from being made a victim of a used car buying scam by doing research on the most common types of scams and speaking with an experienced used car fraud attorney if they have questions or concerns.
Curbstoning
One of the most common kinds of used car scams is known as curbstoning, which involves car dealers posing as private sellers. Although this may seem relatively innocuous, it can actually have serious consequences, as it allows dealers to avoid national and state regulations. One way to avoid becoming a victim of curbstoning is to check the seller's driver's license number to ensure that it matches the name on the vehicle's title.
Odometer Fraud
Another scam that used car buyers often fall prey to is odometer fraud. This type of scam involves tampering with a vehicle's odometer to make it appear as though the vehicle has a lower mileage than it actually has. Asking for vehicle maintenance records and checking its numbers against the actual odometer reading can help prevent dealerships or private sellers from taking advantage of unsuspecting purchasers.
Fake Certified Used Car Scams
Used cars that have been certified can be sold for a higher price than uncertified vehicles. For this reason, many dealers attempt to convince buyers that a car has been certified by placing a sticker on the car itself. However, certified used cars can only be sold by franchised dealers, so any seller who is not a franchised dealership and is claiming to offer a certified used car is most likely attempting to take advantage  of you.
Escrow Scams
Another common scam that buyers should keep an eye out for involves directing purchasers to deposit money into a fake escrow account and then disappearing with the funds without actually providing the vehicle. Making a sale face to face, which includes exchanging money in person, is one of the best ways to ensure that a seller isn't running a fake escrow scam. If there is no option but to use an escrow account, the buyer should make sure to use a secured payment network.
Warranty Scams
Private sellers often advertise their used vehicles as still having active factory warranties. While this may be true in some cases, in many situations, warranties have actually been voided as a result of accidents, commercial use, or modifications made to the vehicle. To ensure that you are not made the victim of a warranty scam, you should contact the vehicle's manufacturer who will be able to tell you if a car has an active warranty and can also provide additional warranty information.
Request a Free Consultation Today
If a used car dealer fraudulently sold you a vehicle, please contact Louis S. Schwartz at CONSUMERLAWPA.com by calling 215-790-1800 for a free case evaluation. Our legal team is eager to assist you today.
Resource:
nhtsa.gov/equipment/odometer-fraud