Pennsylvania Dealership to Pay More than $2 Million in Fines for Fraud Scheme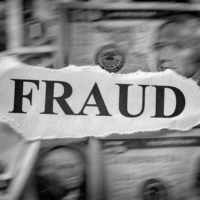 Early last month, a Pennsylvania used car dealership agreed to pay more than $2 million in restitution and fines for selling vehicles at falsely inflated prices to subprime consumers. Unfortunately, this type of conduct is not uncommon in the used car sales industry, so if you were recently taken advantage of by a dealership who ran afoul of state law, it is important to contact an experienced used car fraud attorney who can help you seek compensation for your losses.
Evidence of Unlawful Conduct Discovered
According to the recently published results of an investigation conducted by the FBI, Hallman Chevrolet and the Hallman Auto Group, located in Pennsylvania, agreed to settle a series of claims filed by wronged consumers for:
Falsifying hundreds of subprime loan documents over a six year period;
Charging inflated prices for vehicles;
Boosting the value of collateral for purported down payments;
Falsifying down payments and misrepresenting borrowers' income in more than 600 transactions;
Failing to have a compliance program in place to detect and prevent unlawful conduct; and
Manipulating bills of sale and bank lending contracts to hide the source of down payments.
Unfortunately, these are only a few of the most common types of dealer-related fraud that have a major impact, not only on consumers, but also banks, which end up with extremely high default rates. For instance, this settlement was announced only a month after another bank filed suit against a chain of Texas dealerships, asserting damages of over $41 million for defaulting on financing agreements by delaying payments and falsifying records.
Details of the Settlement Agreement
In taking responsibility for the actions of its used car department, the dealership agreed to pay $1.4 million in fines and $737,347 in restitution. Although the agreement defers criminal prosecution for the dealer's unlawful conduct, the U.S. Attorney also retains the right to institute criminal proceedings against the dealership at any time in the event that additional violations are discovered, as the agreement also requires the monitoring of the dealer's conduct over the next four years.
It is not always possible to reach a settlement with large, well-known dealerships. In fact, the only reason that the dealers in this case were offered a settlement was because they:
Admitted to their criminal conduct;
Cooperated with the FBI;
Were willing to make victims financially whole;
Demonstrated a desire to avoid punishing innocent employees, and
Demonstrated future good conduct by instituting compliance programs and focusing on employee training.
Unfortunately, not all dishonest dealerships are willing to enter into settlement negotiations, in which case, wronged parties are required to file a claim with a state or federal court, seeking damages to cover their losses, which can be a difficult task for those without legal representation.
Contact Our Office Today
Please contact Louis S. Schwartz at CONSUMERLAWPA.com to speak with a Philadelphia used car fraud attorney about your case. You can reach a member of our legal team by calling 215-790-1800 or by sending us an online message.
Resource:
justice.gov/usao-wdpa/pr/auto-dealership-agrees-pay-penalty-14-million-and-restitution-more-730k-bank-loan-fraud