The FTC and the Used Car Rule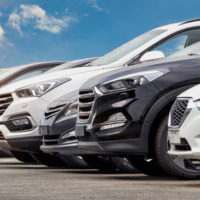 In 1985, the Federal Trade Commission (FTC) instituted the Used Motor Vehicle Trade Regulation Rule. More commonly referred to as the Used Car Rule, these regulations require used car dealers to display window stickers, known as Buyers Guides, on all used cars. These stickers contain important information about the vehicle being sold, including information about all applicable warranties. In late 2016, the FTC made some major changes to the Used Car Rule, which require dealers to revise their Buyers Guides in order to provide consumers with more information about manufacturer and third party warranties. Dealerships that fail to comply with these requirements can and should be held liable for resulting damages, so if you recently purchased a used car and discovered that certain warranties were not in place or that the car was suffering from a major defect, it is important to speak with an experienced used car fraud attorney about your legal options.
The Revised Used Car Rule
Although the FTC's 2016 amendments don't actually alter the essential requirements of the Used Car Rule, they did make important changes to the information that used car dealers must include on their Buyers Guides. For instance, the revised Buyers Guides come with boxes that dealers can check to indicate whether a service contract is available or if a car is covered by a third party warranty. Revised Buyers Guides must also:
Direct consumers to visit safercar.gov to check for safety recalls before purchasing a used vehicle;

Recommend that consumers obtain a vehicle history report prior to purchasing a car;

Contain a description of an "as is" sale, clarifying that this phrase only refers to whether the vehicle is being offered with a warranty;

Contain a box that dealers can check to indicate whether the manufacturer's warranty is unexpired;

Include a statement in Spanish that advises consumers to ask for a Buyers Guide in that language if a sale is being conducted by the dealer in Spanish;

Provide a Spanish translation of the statement that dealers use to obtain acknowledgement from a consumer that he or she received the Buyers Guide; and

Include a statement on the back of the sticker explaining that air bags and catalytic converters have been added to the list of major defects that could affect a used vehicle.
Aside from these changes, used car dealers are still required to disclose information about the vehicle's make, model, year, and VIN, as well as a description of available service contracts, the dealer's name and contact information, and whether any implied warranties are disclaimed by the dealer.
Call Our Office Today
Dealers were required to begin using the revised Buyers Guides on January 28th of this year, so those who failed to meet this deadline can be held liable in court. If you recently purchased a used car and the dealer failed to disclose information about the car's defects, applicable warranties, or service contracts, please contact Louis S. Schwartz at CONSUMERLAWPA.com to discuss your legal options with an experienced and dedicated Philadelphia used car fraud attorney.
Resource:
ftc.gov/news-events/press-releases/2016/11/ftc-approves-final-changes-used-car-rule