Used Car Dealers Allowed to Sell Recalled Vehicles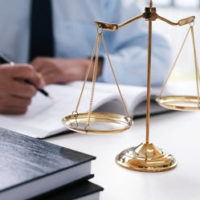 The FTC recently came under fire for a series of decisions in which it stated that used car dealers were permitted to advertise vehicles with open recalls as being safe to drive. Although the FTC is facing potential lawsuits over the issue, the fact remains that used car dealers are still permitted to sell vehicles without notifying potential buyers of their defects. If this has happened to you, please contact our used car fraud legal team today for assistance.
FTC Settlement
Last year, the FTC addressed reports that General Motors, along with several other dealers, were advertising their vehicles as being inspected, certified, and safe when in fact they were actually subject to safety recalls, related to:
Faulty ignition switches;
Defective airbags;
Faulty power steering;
Faulty brake systems; and
Alternator problems.
Ultimately, the FTC reached a settlement with the dealers, stating that auto dealers were permitted to claim that vehicles with unfixed recalls were safe or had been inspected, but that they were required to disclose to potential buyers that the recalls were not repaired.
Current Lawsuit
Earlier this month, a number of consumer-led groups filed lawsuits against the FTC, asking the courts to review and overturn the earlier agreements. In their complaint, the parties argue that requiring dealers to disclose an unrepaired recall safety issue is not sufficient, as advertising a car as "inspected for safety" and "certified" is in direct contradiction to these types of disclosures.  Critics have also expressed concern about the effects that the FTC's consent orders will have on dealerships across the country. For example, in the past, major dealerships barred their dealers from marketing cars with open recalls as certified used vehicles. However, since the FTC's settlement with GM and other dealerships, a number of other dealers have issued updates to their sales staff allowing them to certify used vehicles with open recalls as being safe to drive. These types of actions could have serious consequences for used car buyers and anyone else on the road, as owners may find themselves in possession of unsafe and dangerous vehicles.
Preventive Measures
There are a few steps that buyers can take to help prevent them avoid purchasing vehicles that have open recalls, including:
Checking the government website at SaferCar.gov for evidence that a certain model of vehicle is subject to a recall;
Asking the dealership about the existence of any open recalls and if told that a recall has been fixed, asking for proof of the repair; and
Hiring an independent mechanic to inspect the vehicle before entering into a contract to buy it.
Unfortunately, even those who take these precautions could end up being taken advantage of when purchasing a vehicle from a used car dealership, so if you recently bought a car with a defect, you should speak with a used car fraud attorney about your legal options.
Contact an Experienced Used Car Fraud Lawyer
To speak with a dedicated and compassionate Pennsylvania attorney about a vehicle that you purchased and later discovered was defective or subject to a safety recall, please contact Louis S. Schwartz at CONSUMERLAWPA.com today. Our legal team is eager to assist you immediately.
Resource:
nbcnews.com/business/consumer/ftc-sued-allowing-car-dealers-sell-recalled-vehicles-potentially-lethal-n720276