Forbearance and Foreclosure Moratorium Under the CARES Act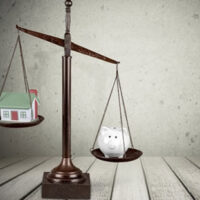 Last month, Congress enacted the Coronavirus Aid, Relief, and Economic Security (CARES) Act, in an attempt to help homeowners by providing certain protections to those with qualifying loans. For help determining whether you are eligible for relief under the terms of the new law, please contact our experienced Philadelphia foreclosure defense attorneys today.
Federally-Backed Loans
The CARES Act provides foreclosure relief to homeowners who received federally-backed loans. This includes loans for residential properties that were guaranteed or insured by or under:
The Federal Housing Administration (FHA);
The National Housing Act;
The Housing and Community Development Act;
The Department of Veterans Affairs (VA); or
The Department of Agriculture.
The definition of a federally-backed loan also includes residential properties that were purchased or securitized by the Federal Home Loan Mortgage Corporation or the Federal National Mortgage Association.
Right to Forbearance
Under the CARES Act, borrowers whose mortgage loans qualify as federally-backed and who are experiencing hardship due to the COVID-19 emergency, can request forbearance from their loan servicers. Upon receipt of these requests, lenders are required to grant forbearance for up to 180 days, with the option to extend for another 180 days at the borrower's request. During this period of time, lenders will be prohibited from charging additional fees, interest, or penalties to a borrower's account (beyond any that were scheduled) as if the borrower were making all contractual payments in full and on time.
The CARES Act provides a number of forbearance rights to tenants, who are also protected from eviction if the owner of a property requests forbearance from his or her lender.  Under the terms of the new law, the lessors of buildings that were secured with federally-backed mortgage loans, or that are part of federal housing programs, cannot file a court action for eviction or charge fees for nonpayment of rent during the 120 day emergency period that began on March 27th. Even once the 120 days have passed, lessors cannot force tenants to vacate a residence until they have been given a 30 day notice to quit the property.
Protection from Eviction
The CARES Act also prohibited federally-backed loan servicers from taking any of the following eviction-related actions between March 18 and May 17, 2020:
Initiate foreclosure proceedings, whether judicial or non-judicial;
Move for an order of sale or foreclosure judgment; or
Execute a foreclosure-related eviction or sale.
It's important to note, however, that this foreclosure moratorium doesn't apply to abandoned or vacant property. Unlike the forbearance relief offered by the CARES Act, the foreclosure moratorium is not only available to homeowners who are experiencing a COVID-19-related hardship.
Contact Our Office Today
If your lender is attempting to evict you in violation of the CARES Act, you need the advice of an experienced foreclosure defense lawyer who can help protect your interests. Please contact Louis S. Schwartz at CONSUMERLAWPA.com to learn more about how we can help with your own foreclosure-related legal matter.
Resources:
natlawreview.com/article/cares-act-section-4022-forbearance-and-foreclosure-moratorium
congress.gov/116/bills/hr748/BILLS-116hr748eas.pdf
https://www.consumerlawpa.com/stopping-mortgage-foreclosure-and-keeping-your-home/