Can I Be Forced to Continue Paying for Home Security Services Even After Selling My House?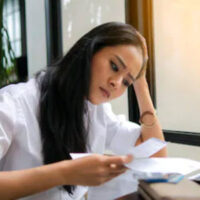 Federal and state debt collection laws prohibit a creditor from making false or misleading statements in connection with a consumer debt. This includes making any statements that suggest a consumer owes a debt that is not permitted by state law. However, if the customer previously signed a contract agreeing to pay a particular debt, then that is a different story. Even if the debt seems unfair or unreasonable to the consumer, it may still be considered legally enforceable in court.
A recent decision from a federal appeals court here in Philadelphia offers a cautionary tale on this point. The plaintiff in this case signed a 3-year contract with Guardian Protection Services to provide home security. The agreement required the plaintiff to pay Guardian $44.95 per month. The agreement further stated the plaintiff would still have to pay this monthly amount for the full 3 years even if he sold or left his house, although he could "transfer" this obligation to a buyer or renter with Guardian's written consent.
About 18 months after signing the agreement, the plaintiff sold his house and moved across the country. He then canceled his security contract with Guardian. But the company continued to bill him even after discontinuing service.
The plaintiff then filed a class action complaint in the Philadelphia Court of Common Please. He alleged Guardian violated Pennsylvania consumer protection laws as well as the federal Fair Debt Collection Practices Act (FDCPA). Guardian exercised its legal right to transfer the case from state to federal court, and in June 2019, a federal judge dismissed the plaintiff's complaint.
In an unpublished May 2020 opinion, the U.S. Third Circuit Court of Appeals upheld the lower court's dismissal. The Third Circuit rejected the plaintiff's claim that Guardian engaged in "fraudulent or deceptive conduct by requiring him to continue to pay for services after he moved from, and sold, his home." While the plaintiff argued "that such payment amounted to an unlawful contractual penalty," the Court noted that Guardian expressly warned the plaintiff when he canceled his service that he was still responsible for any remaining "financial obligation" under his contract.
Under the FDCPA, a creditor may seek to collect a payment that is either "expressly authorized by an agreement or permitted by law." In this case, the agreement explicitly said the plaintiff would still have to pay $44.95 per month for 3 years, even if he sold or moved out of his house during that time period. Guardian therefore did not violate the FDCPA by continuing to demand payment.
Speak with a Philadelphia Consumer Rights Attorney Today
When it comes to enforcing legal rights, creditors will never hesitate to hold a consumer to the letter of the law or a contract. That is why if you have questions or concerns about your legal rights in any consumer transaction, it is best to get legal advice before signing on the dotted line. If you need to speak with an experienced Philadelphia consumer lawyer, contact Louis S. Schwartz at CONSUMERLAWPA.com today to schedule a consultation.
Source:
scholar.google.com/scholar_case?case=7721994034130546804
https://www.consumerlawpa.com/covid-19-consumer-data-protection-act-introduced/