Avoiding Debt Traps With Buy Now, Pay Later Services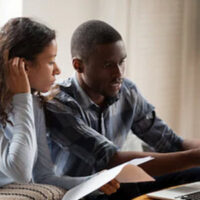 Financial experts agree that budgeting is more useful for diagnosing debt problems than for paying off debts more quickly; even if you pare your food budget down to instant ramen noodles for dinner and peanut butter sandwiches for lunch, it takes a major effort to have more money available for debt repayment.  An entire subgenre of financial advice revolves around talking utility providers and other companies to which you pay recurring bills to lower your monthly payments.  This can help free up money in your budget, but lowering a recurring bill by even a few dollars per month requires spending hours on the phone waiting on hold and repeating your spiel to multiple representatives, so it takes considerable time and work for it to pay off in measurable ways.  Supplementing your income is great, too, but applying for gigs and listing items for sale online also takes work.  Buy now pay later (BNPL) options can be an attractive option if you want to buy something in installments without interest continuing to accrue before you pay off the price of the item in full, but they are not a panacea; they can even make your debt problems worse.  If you are struggling with debt, and BNPL services are part of the problem, contact a Philadelphia consumer law attorney.
Is Buy Now Pay Later Riskier Than a Credit Card?
BNPL services such as Afterpay, Affirm, Klarna, PayPal BNPL, and Zip tend to present themselves as alternatives to layaway, because with layaway, you receive the item when you pay the last installment, but with BNPL, you receive the item after you pay the first installment.  They also warrant comparison to credit cards, though.  Some consumers prefer BNPL over credit cards because BNPL services don't charge interest if you pay the installments on time, although they charge fees or interest for every missed payment.  If you want to buy an item and are choosing between BNPL and charging it on a credit card, you are in a strong financial position, because it means you have enough available credit for the entire purchase amount.  The biggest risk begins when you make a BNPL purchase because you don't have a credit card or because your credit card is almost maxed out.
How to Avoid Making Purchases You Can't Afford With BNPL Services
Before you make any BNPL purchases, decide which BNPL services you are willing to use.  Do this by researching the interest or late fee policy of each policy.  BNPL is most useful for large purchases that you really need, such as a new dishwasher or refrigerator to replace your old one.  For impulse purchases, you should wait until you can afford the full amount; by that time, you will be sure that you really want the item, and you will also have achieved a budgeting victory.
Reach Out to an Attorney for Help
A consumer law attorney can help you if your debt problems have only gotten worse since BNPL services became available.  Contact Louis S. Schwartz at CONSUMERLAWPA.com to set up a free, confidential consultation.
Resource:
grow.acorns.com/affirm-afterpay-klarna-dangers-of-buy-now-pay-later/