Beware Of Predatory Loans In Pennsylvania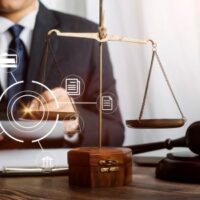 New financial goals are among the most popular types of New Year's resolutions.  Whether your finances changed for the worse or for the better in 2021, your financial goals in 2022 may involve taking out some kind of loan.  Perhaps you filed for bankruptcy last year and are trying to rebuild your credit, so you want to take out a loan you are sure you can repay, but your options are limited.  Maybe your credit score improved in 2021, and you are ready to take out a bigger loan, such as a home mortgage.  Your goals are admirable, but you should proceed with caution.  People who have experienced financial hardship are more likely to be the targets of predatory lending schemes.  A Philadelphia predatory lending attorney can help you steer clear of predatory loans or seek justice if you have been the victim of a predatory lending scheme.
Predatory Lending Is Not Just About Payday Loans
Predatory lending is any kind of lending that is deceptive, because the lenders intentionally mislead borrowers about the risks associated with the loan, or unfair because the borrower who needs the money has little chance of repaying it and is likely to end up in a worse financial situation than before they borrowed it.  Payday loans are the first thing that comes to mind when people think of predatory lending, and they have certainly played a role in keeping consumers in debt.  The good news is that Pennsylvania is one of the 14 states where payday lending is illegal.  Unfortunately, other kinds of predatory lending are still going on in full force in Pennsylvania.  Whether it is a home mortgage, a secured personal loan, or even an installment plan to pay for a relatively minor purchase, these are some red flags to look out for, which may indicate that the terms of your loan are predatory:
Fees that exceed five percent of the principal amount of the loan
Penalties for early repayment
Balloon payments
Pressure to refinance repeatedly in order to avoid defaulting on your loan
Loans that you qualify for because of an asset you own and not because of your income (auto title loans are a classic example of these)
Add-on services that you don't need but the lender does not allow you to opt out of, such as a life insurance policy bundled with a home mortgage
Predatory lending schemes tend to target the most financially vulnerable people, including the elderly and people with low incomes.  Consumers often choose these loans not because they do not know about the risks but because they feel that they have few other options.  If predatory lending has made your already precarious financial situation worse, a consumer law attorney can help.
Contact an Attorney for Help
A consumer law attorney can help you if you are trying to recover after a predatory loan such as a subprime mortgage or an auto title loan.  Contact Louis S. Schwartz at CONSUMERLAWPA.com to set up a free, confidential consultation.
Resource:
investopedia.com/terms/p/predatory_lending.asp