Rent-to-Own Pays $11 Million Settlement to Benefit Consumers Harmed by Its Rental Practices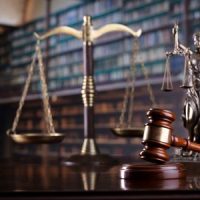 It is counterproductive, and sometimes downright insulting, when purveyors of personal finance advice say that you should never pay for anything in installments.  Most of us simply do not have enough money sitting in our bank accounts to pay the full amount for a purchase that costs hundreds of dollars, and saving up over a year or more to buy a new refrigerator after your old one kicks the bucket simply is not practical.  Installment payment plans are simply reality for most consumers.  When you finance a purchase, you should understand the terms of repayment.  There is no right or wrong answer about whether you should charge the purchase on a credit card, use buy now pay later (BNPL), or take out a secured loan with the item you are buying as collateral, but you should know what you are getting into before you swipe the card or sign on the dotted line.  Lenders, for their part, have a responsibility to be honest and transparent about the cost of borrowing, including interest charges and fees, before the borrower agrees to borrow.  If a lender misled into thinking that the loan you took out was less expensive than it is, contact a Philadelphia predatory lending lawyer.
Some Customers of Snap Finance Will Receive Restitution, and Others Will Receive Debt Forgiveness
Snap Finance is a company that lets consumers borrow up to $5,000 to purchase items such as furniture and electronics from participating merchants, including physical stores and online retailers, and pay for them in installments.  Like buy now pay later (BNPL) services, it does not require a credit check, but unlike BNPL, Snap Finance financing does not promise to be interest-free.
Despite this, Snap Finance has been less than transparent with consumers in Pennsylvania.  Since it began its operations here in 2014, it has misled thousands of customers about the terms of their loans, causing them to pay much more interest than they thought they were agreeing to pay.  Some consumers were surprised to find out that, a year after signing the loan agreement, they were responsible for paying interest at a rate of 152 percent, comparable to a payday loan.  Many consumers complained, and eventually the Pennsylvania Office of Attorney General sued Snap Finance.  In May 2013, the lawsuit settled, with Snap Finance agreeing to pay over $11 million.  Most of the money, more than $7 million, will take the form of restitution payments to consumers who lost money by entering into misleading agreements with Snap Finance.  The remainder will go to the state of Pennsylvania, which will use it toward consumer debt relief.  In addition to the several thousand customers who will receive restitution, several hundred will have their debts to Snap Finance forgiven.
Contact Louis S. Schwartz About Predatory Lending
A Philadelphia consumer law attorney can help you get out of unfair agreements with lenders who misled you about the terms of the loan.  Contact Louis S. Schwartz at CONSUMERLAWPA.com to set up a free, confidential consultation.
Sources:
cbsnews.com/pittsburgh/news/pennsylvania-settlement-predatory-rent-to-own-lender-restitution-debt-relief/
natlawreview.com/article/pennsylvania-ag-targets-rent-to-own-company-alleged-deceptive-and-predatory