Holding Lenders Accountable for Loan Flipping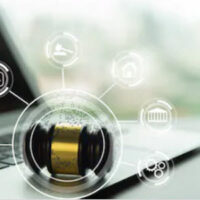 The term "predatory lending" covers a wide range of unfair and deceptive practices, but one of the most common schemes is known as loan flipping. Loan flipping occurs when a lender encourages a borrower to refinance a loan, which generates fees for the lender, but doesn't actually help the borrower. Although a number of federal and state laws prohibit the use of these types of predatory tactics, many unscrupulous lenders still engage in unfair business practices like loan flipping. Fortunately, lenders that use predatory tactics can be held accountable by wronged borrowers, so if you were recently convinced to refinance your loan, but were charged excessive fees, forced to agree to unfair terms, or were otherwise taken advantage of by a lender, it is important to contact an experienced predatory lending attorney who can explain your legal options.
What is Loan Flipping?
Loan flipping is one of the most common types of predatory lending practices and occurs when a lender convinces a borrower to refinance his or her mortgage by taking on a new long-term high cost loan, even though doing so doesn't benefit the homeowner in any way. While these kinds of transactions may initially provide borrowers with a few extra thousand dollars, that amount is often quickly reduced by the excessive fees, prepayment penalties, and higher interest rate of the new mortgage. Flipping, or refinancing a loan in this way can quickly drain borrower equity, while also increasing monthly payments, especially when a borrower's loan is refinanced several times within a short amount of time.
Balloon Payments
Loan flipping can have particularly serious financial consequences for borrowers when balloon payments are included in a contract's fine print. This involves initially charging low rates for a loan, but then tacking on a large lump sum payment, two, three, or five years down the road. At the end of that time, the borrower may be forced into refinancing the home again or risk losing it completely.
Federal and State Loan Flipping Laws
A number of state, federal, and even local laws attempt to prevent predatory lending. The Truth in Lending Act (TILA), for instance, requires lenders to disclose certain specific information before entering into a contract, including the total costs to the borrower, the terms of the particular loan, and the annual percentage rate. Pennsylvania's Unfair Trade Practices Consumer Protection Law (UTPCPL), also protects residents by prohibiting lenders from using any unfair or deceptive trade practices.
Borrowers who can demonstrate that a lender violated one of these laws could be entitled to damages compensating them for related losses. For instance, borrowers who file claims under the UTPCPL can recover actual damages, attorneys' fees, and in some cases, up to three times the amount of losses that they actually sustained.
An Experienced Predatory Lending Attorney in Philadelphia
If you were the victim of loan flipping or another unfair, deceptive, or fraudulent practice, please contact dedicated Philadelphia predatory lending attorney Louis S. Schwartz at CONSUMERLAWPA.com today to learn more about your legal options.