What is Predatory Lending?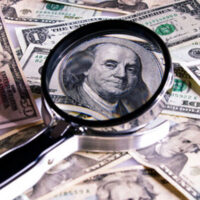 Buying or refinancing a home is one of the most important financial decisions that a person can make. Unfortunately, many unscrupulous lenders take advantage of individuals who find themselves in this situation and who are unfamiliar with the complex process of buying or refinancing a home. Many of the practices used by these predatory lenders are unlawful, so those who are misled by the deception of a lender are often able to hold that individual or company accountable by filing a claim against them in court. To learn more about the types of fraudulent or deceptive practices that can support this type of claim, please contact an experienced predatory lending attorney in Philadelphia who can advise you.
Examples of Predatory Lending
Predatory lending is a term used to describe a wide range of activities, all of which involve the use of fraudulent, unfair, or deceptive tactics to convince borrowers into accepting mortgage loans that they cannot afford. The most common forms of predatory lending, include:
Using false appraisals to sell properties for more than they are worth;
Encouraging borrowers to make false claims about their income or expenses in order to obtain a loan;
Charging high interest rates to borrowers based not on their credit history, but their race, sex, familial status, or national origin;
Pressuring borrowers into choosing higher-risk loans;
Convincing homeowners to refinance repeatedly in order to strip the equity from the residence;
Charging for nonexistent or unnecessary services and products; and
Purposely lending more than a borrower can ever afford to pay back.
All of these practices, whether undertaken by an individual lender or multiple lenders who are working in concert, can create a cycle of debt for borrowers that ultimately results in severe financial hardship. Fortunately, there are legal protections that shield borrowers from these types of deceptive practices.
Legal Protections for Borrowers
Foremost among the federal laws that protect consumers from predatory lenders is the Equal Credit Opportunity Act (ECOA), which makes it unlawful for lenders to impose higher interest rates or fees based on a borrower's race, religion, sex, marital status, national origin, or age. The  Home Ownership and Equity Protection Act (HOEPA), on the other hand, mandates that lenders comply with additional disclosure requirements and restrictions when offering loans that are considered high cost.
A number of states, including Pennsylvania, have enacted additional laws that protect consumers. In fact, in 2001 Philadelphia passed its own ordinance that prohibits lenders from engaging in deceptive practices, such as pressuring borrowers into accepting high risk loans, charging abusive prepayment penalties, and using marketing practices that target low-income, minority, or elderly borrowers who don't have the practical ability to fulfill the terms of the mortgage agreement. Lenders, services, mortgage brokers, appraisers, and title agencies that engage in this type of prohibited conduct can be held liable for both actual and punitive damages.
Predatory Lending Attorney in Philadelphia
For help determining whether you have a claim against the lender who engaged in predatory lending practices during your own mortgage negotiations, please contact dedicated Philadelphia predatory lending attorney Louis S. Schwartz at CONSUMERLAWPA.com today.
Resource:
justice.gov/usao-edpa/divisions/civil-division/predatory-lending
https://www.consumerlawpa.com/what-is-a-tax-sale-of-a-pennsylvania-house/