Home Contractor Fraud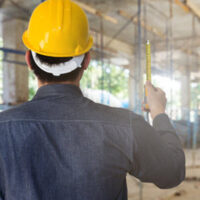 Contractor fraud occurs when an individual contractor or firm commits illegal acts. This includes everything from making substandard repairs and purposely misquoting project costs to failing to obtain the proper permits and making shoddy repairs. This type of conduct can have serious consequences for homeowners who may find themselves paying more than they should for inferior repair work. Fortunately, homeowners who are taken advantage of by unscrupulous contractors could be entitled to compensation for their losses, so if you were recently defrauded by a contractor, it is important to speak with an experienced Philadelphia home contractor fraud lawyer who can explain your legal options.
Common Contractor Scams
Any type of tactic or practice that is deceptive could qualify as fraudulent when it comes to transactions involving home contractors. There are, however, a few practices that are especially common amongst dishonest contractors, including:
Requiring homeowners to pay in full and up front;
Writing contracts that don't include the parties' entire agreement;
Failing to obtain the proper permits for the home project in question;
Purposely misquoting the cost of a project;
Damaging a homeowner's property while completing a job and refusing to repair the damage; and
Excess billing, which could include making false claims that a homeowner must order special materials at a higher price.
These kinds of unlawful and deceptive practices often result in shoddy, unfinished, or overpriced repairs, all of which can lead to more bills for the homeowner. For this reason, both federal and state laws were enacted to help protect homeowners from becoming the victims of contractor fraud.
Avoiding Contractor Fraud
To ensure that they have the best chance of hiring an honest and competent contractor,  homeowners should be sure to do their due diligence during the hiring process, which could include taking some or all of the following steps:
Checking with friends and neighbors who have hired certain contractors;
Checking a contractor's reputation and ratings online; and
Obtaining written estimates from multiple firms.
In addition to these precautions, homeowners who are in the market for a contractor should be wary of hiring those who:
Pressure them for an immediate decision;
Claim to only accept cash or ask for an entire payment up front; or
Use materials left over from a previous job.
Unfortunately, even homeowners who take great care in choosing a contractor could end up becoming the victims of fraud. In these cases, it is important for wronged homeowners to file a claim against the at-fault party under the Pennsylvania Home Improvement Consumer Protection Act. If successful, homeowners who file these types of claims could end up recovering damages compensating them for related losses, including the cost of repairing the contractor's inferior work, or a reimbursement of any amounts that were paid for work that was not completed.
Call an Experienced Home Contractor Fraud Lawyer Today for Help with Your Case
To speak with an experienced home contractor fraud attorney about filing a claim against the contractor who defrauded you, please contact Louis S. Schwartz at CONSUMERLAWPA.com today. You can also reach a member of our legal team by calling our office or sending us an online message.
Resource:
consumer.ftc.gov/blog/2015/06/home-improvement-scams-are-no-laughing-matter