Pennsylvania's Used Car Fraud Law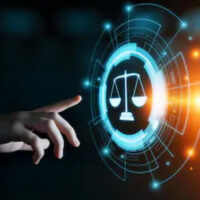 Customers who find themselves defrauded by used car dealers are often surprised to learn that Pennsylvania's lemon law doesn't actually cover defective vehicles if those vehicles qualify as used. Fortunately, there are other laws in Pennsylvania that protect consumers who purchase used vehicles in the state. To learn more about these laws and how they could apply in your own case, please contact a Philadelphia used car fraud lawyer who can explain your legal rights and obligations.
Pennsylvania's Lemon Law
Although many states have lemon laws on the books that apply to all defective vehicles purchased from a dealership, this is not true of Pennsylvania. Instead, Pennsylvania's lemon law only covers new vehicles that were purchased and registered in the state for personal, household, or family use. When a vehicle meets these requirements and is defective, state law mandates that the manufacturer repair or correct any defect that:
Substantially impairs the use, safety, or value of the vehicle; and
Occurs within one year of delivery, the term of the manufacturer's express warranty, or 12,000 miles of use, whichever comes first.
These types of defects must be repaired or corrected at no cost to the purchaser within a reasonable time. In the event that a defect is too severe to be repaired quickly, a customer could be eligible for a replacement vehicle or a refund of the purchase price.
Protections for Used Car Buyers in Pennsylvania
Although Pennsylvania's lemon law only covers new cars, the state's Automotive Industry Trade Practices law provides protections to used car buyers who buy vehicles from dealerships that:
Use unfair advertising practices;
Fail to notify buyers of vehicular damage, specifically to the engine, transmission, or frame;
Roll back a vehicle's odometer;
Fail to sell a vehicle at the advertised price;
Charge buyers for add-on products or services without notifying the buyer; or
Fail to notify buyers that a vehicle could not pass a state inspection.
Specifically, these protections are only granted to those whose vehicles satisfy the state's definition of a used car, which includes vehicles that:
Have been sold, exchanged, or given away;
Have had their titles transferred from the person who purchased the vehicle from the dealer or manufacturer; or
Have an odometer reading of 500 miles or more.
When a vehicle meets one of these requirements, the purchaser can seek remedies against the used car dealership that failed to abide by state law. Wronged consumers who can demonstrate that a dealership's non-compliance with state law resulted in an unfair purchase could be eligible to recover damages compensating them for the price of the vehicle, out-of-pocket repair costs, and related losses.
An Experienced Used Car Fraud Attorney in Philadelphia
If you have questions about filing a claim against the used car dealer that defrauded you, please call us today to schedule a free consultation with dedicated used car fraud lawyer Louis S. Schwartz at CONSUMERLAWPA.com. You can also reach a member of our legal team at 215-790-1800 or via online message.
Resource:
dot.state.pa.us/public/dvspubsforms/BMV/BMV%20Fact%20Sheets/fs-lemon.pdf
https://www.consumerlawpa.com/what-to-keep-in-mind-when-purchasing-a-used-car/