What to Keep in Mind When Purchasing a Used Car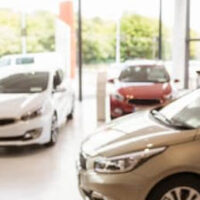 Whether you're looking to buy a used car for personal use, or are shopping on behalf of a loved one, it's important to remember that purchasing a used vehicle is a much different process than buying a new car. To this end, we've included a few tips to help reduce your chances of being taken advantage of by an unscrupulous used car dealer, while also increasing the probability that any vehicle that you do purchase will be reliable and safe.
Unfortunately, even those who take great care to research and inspect a used vehicle before making a purchase, could end up the victims of fraud. If this happened to you or a loved one, please don't hesitate to contact a member of our used car fraud legal team today to learn more about recovering compensation for your losses.
Assessing Your Needs
One of the most important steps that potential used car buyers can take before making a purchase is to carefully assess their specific needs, including:
How long they plan on using or keeping the vehicle;
The size and features that they require;
Estimated operation and maintenance costs; and
How much they can spend on the vehicle.
Once these factors have been assessed, a used car buyer will generally be in a better position to weed out vehicles that don't serve their needs.
Auctions and Dealerships
There are a number of places that individuals can look when trying to find a used car, including used car dealerships. Those who choose to take this route, however, should be sure to check on the dealer's reliability and reputation. Buyers may also want to consider attending a vehicle auction, although it's important to remember that vehicles purchased at auctions usually don't come with warranties and it's also unlikely that a purchaser will have the opportunity to have his or her own mechanic inspect the vehicle prior to the purchase. Finally, some purchasers choose to buy from private owners who advertise in the newspaper, online, or by word of mouth. In these cases, it is critical that buyers ask for the vehicle's repair and maintenance records and to check the title to make sure that the seller is actually the car's legal owner.
Completing a Thorough Check
While it may be unrealistic to expect perfection in a used vehicle, it is still possible to find a used car that is free of serious or dangerous defects by:
Carefully inspecting the vehicle for cracks or rust;
Road testing the car;
Having an independent mechanic inspect the vehicle prior to purchase; and
Inspecting a vehicle's tires, doors, windows, lights, shocks, fluids, and battery.
Finally, used car buyers should be careful to read all sales contracts carefully before signing, to request information about any warranties, and to ensure that the payment of any deposits is included in the contract.
Schedule a Free Consultation Today
For help filing a claim against the used car dealership that sold you a defective vehicle or otherwise committed fraud, please contact dedicated Philadelphia used car fraud attorney Louis S. Schwartz at CONSUMERLAWPA.com. And remember, we don't charge for initial consultations, so please don't hesitate to call or contact us online today for help with your case.
https://www.consumerlawpa.com/finding-hidden-damage-on-used-cars/