Why Is My State Consumer Law Case Being Heard in Federal Court?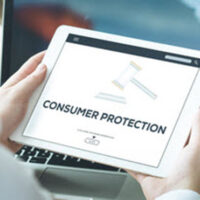 Here in Pennsylvania, there are a number of state laws that enable consumers to seek damages against businesses that defraud them. But just because state law provides the basis for a claim, that does not necessarily mean your case will be heard in a Pennsylvania state court. In many cases, the business that you sue may have the legal right to "remove" the case from state to federal court.
When a case is removed, the federal court must still apply the substantive law of the forum state, e.g., Pennsylvania consumer protection law. But the case itself will proceed under federal rules of civil procedure. This may benefit the defendant in certain cases, which is one reason they may seek removal in the first place.
When is a state consumer protection lawsuit subject to removal? The simple answer is that two requirements must be met: First, the amount in controversy–the amount of damages you are seeking–is more than $75,000. The second is that "complete diversity" must exist between you, as the plaintiff, and all of the defendants.
Complete diversity is a legal term that refers to a person's state citizenship. For example, let's say you are a Pennsylvania resident who files a consumer protection lawsuit against a Pennsylvania corporation. In this case, there is no diversity between you, as you are both Pennsylvania "residents." So even if you are asking for more than $75,000 in damages, the defendant cannot remove the case to federal court. Conversely, if you sue an out-of-state corporation, then complete diversity would exist.
But what if there are multiple defendants? Again, the term "complete" is critical here. If even one of the parties you sue is a Pennsylvania resident, then your case must remain in state court.
Where Does an LLC "Reside" for Purposes of a Consumer Protection Lawsuit?
Establishing diversity jurisdiction can get quite complicated, particularly when you sue a business that may have multiple owners or business entities involved in its operation. Take this recent decision from a federal judge in an ongoing Pennsylvania consumer protection lawsuit, Okulski v. Carvana. This case involves a Pennsylvania man who sued his used car dealer for fraud. The defendant is a limited liability company (LLC) with two "members," which are also LLCs.
So how do you establish the "residency" of an LLC? As the judge explained, an LLC is considered a resident of any state where any of its members reside. In this case, the first member is an LLC that is "neither incorporated nor has headquarters in Pennsylvania." The second member is an LLC co-owned by the first member and various "Unit-Holders" who reside in multiple states–none of them Pennsylvania. Under these circumstances, there is complete diversity and the plaintiff's used car fraud case must remain in federal court.
Speak with a Philadelphia Consumer Rights Attorney Today
Jurisdiction is one of those highly technical legal subjects that can have a significant impact on the ultimate success or failure of a consumer protection lawsuit. That is why if you have any potential legal claim against a business, it is important to seek timely advice and representation from a qualified Philadelphia consumer lawyer. Contact Louis S. Schwartz at CONSUMERLAWPA.com today to schedule a consultation.
Source:
scholar.google.com/scholar_case?case=11968445551392668063
https://www.consumerlawpa.com/can-i-be-forced-to-continue-paying-for-home-security-services-even-after-selling-my-house/