Philadelphia Appeals Court Rejects Payday Lender's Attempt to Hide Behind Tribal Law to Force Arbitration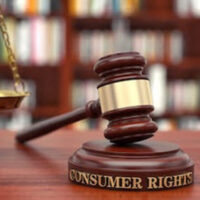 Payday lenders often try to sneak arbitration clauses into their loan agreements. The idea behind these clauses is simple: Strip the consumer of their legal rights by forcing them into binding arbitration, where the normal rules and protections of the judicial system do not apply. In many cases, these forced arbitrations are heard by an arbitrator appointed by the lender, and the consumer cannot even challenge the validity of the agreement itself before a regular judge.
While federal law tends to favor binding arbitration, there are many situations where such agreements are still unenforceable. The U.S. Third Circuit Court of Appeals here in Philadelphia recently invalidated one such arbitration agreement. This particular case, Williams v. Medley Opportunity Fund II, LP, involved a rather novel attempt to force Pennsylvania consumers into an arbitration process governed by Native American tribal law.
Let's back up and explain what happened. The plaintiffs in this case took out payday loans from an online lender called AWL. AWL is owned by the Otoe-Missouria Tribe, a federally recognized Native American tribe located in Oklahoma. The plaintiffs' lawsuit alleged that the interest rates on AWL's payday loans violated federal racketeering law, as well as Pennsylvania consumer protection statutes.
In response to the lawsuit, AWL moved to compel arbitration, citing a provision in the loan agreements signed by the plaintiffs. This arbitration provision stated that AWL's payday loans were "made within the Tribe's jurisdiction and governed by" the laws of the Otoe-Missouria Tribe, rather than any state or federal laws. Furthermore, once the arbitrator ruled, any proceedings to confirm the award must be heard exclusively by a Tribal court.
A federal judge in Philadelphia refused to compel arbitration under these terms, finding it would violate public policy. The Third Circuit agreed. The appeals court noted that while federal law does typically favor the enforcement of arbitration agreements, that does not apply to cases where the parties "waive the right to rely on federal law." That is to say, while the plaintiffs and AWL could agree to arbitrate their dispute, the arbitration agreement cannot prevent the plaintiffs from pursuing their "statutory rights" under U.S. law in arbitration. By limiting the plaintiffs to arbitrating exclusively under Tribal law, the Third Circuit concluded, the agreement violated public policy and was therefore unenforceable.
AWL insisted the plaintiffs could still use arbitration to pursue claims made under "such federal law as is applicable" under Congress' authority to regulate commerce with Native American tribes, a power known as the "Indian Commerce Clause." But the plaintiffs here raised a federal racketeering claim, which falls under Congress' authority to regulate interstate and foreign commerce, the appeals court said. And such laws are still generally applicable to Native American tribes.
Get Advice from a Philadelphia Predatory Lender Attorney Today
While the Third Circuit's decision in this case is good news for consumers, it will not be the last time that we see payday lenders go to extraordinary lengths to force borrowers into arbitration. If you have been the victim of a payday loan scam and need legal advice on what steps to take next, contact Philadelphia consumer lawyer Louis S. Schwartz at CONSUMERLAWPA.com to schedule a free consultation.
Source:
scholar.google.com/scholar_case?case=13165473095222061118
https://www.consumerlawpa.com/why-is-my-state-consumer-law-case-being-heard-in-federal-court/