Pennsylvania Homeowners Can Still Get Mortgage Assistance If They Are Still Struggling With The Fallout From the Pandemic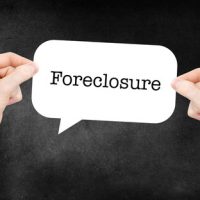 Amidst the turmoil, the pandemic brought glimpses of what life would be like if slightly more public funds were available to help struggling individuals and families afford necessities.  Many states used federal funds to expand public benefit programs and offer rent relief.  Several years later, millions of Americans continue to face economic uncertainty.  In Pennsylvania, however, relief is still available for homeowners who have fallen behind on their mortgage payments and are in danger of foreclosure.  You may be eligible for a grant of up to $50,000 to help with housing costs so that you can get your finances in order and avoid a foreclosure of your home mortgage.  To find out more, contact a Philadelphia foreclosure defense lawyer.
How the Pennsylvania Homeowner Assistance Fund Can Help
The Pennsylvania Homeowner Assistance Fund is $350 million in funding from the federal government to help Pennsylvania homeowners cope with economic disruptions resulting from the COVID-19 pandemic.  Each household can apply for and receive up to $50,000 in grant funding.  Most applicants apply to have the fund cover one expense at a time, so they can apply for as many payouts as required, until the total amount of money they have received reaches $50,000.  Within this $50,000, there are limits for various categories of funding, as follows:
Mortgage payments – up to $50,000
Utility bills – up to $10,000
Property taxes – up to $14,000
Homeowners' insurance premiums – up to $3,000
Condo fees or homeowners' association fees – up to $5,000
Only houses which are the homeowner's primary residence are eligible to receive money from the Homeowner Assistance Fund.  You are only eligible if your income and your outstanding mortgage balance are below certain levels.
Instead of disbursing money on a first come, first served basis, the program uses a triage system to determine the order of payments.  In other words, the applicants who are in the most immediate danger of mortgage foreclosure, getting their utilities shut off, or otherwise losing their homes or access to electricity and water receive the money the most quickly.  Therefore, many applicants experience a wait time of several months.  The consolation, however, is that the courts will automatically pause foreclosure cases for 60 days when a homeowner applies for mortgage assistance through the program.
What to Do If Your Mortgage Is Not Your Only Source of Financial Stress
The Homeowner Assistance Fund offers temporary relief, but if you will likely be in danger of falling behind on your mortgage payments shortly after receiving the assistance, then you need a more comprehensive solution.  Talk to a consumer law attorney about interventions such as debt consolidation, debt settlement, and filing for bankruptcy protection to deal with your other debts.
Contact Louis S. Schwartz About Debt
A Philadelphia consumer law attorney can help you if you are struggling with home mortgage payments and other housing costs.  Contact Louis S. Schwartz at CONSUMERLAWPA.com to set up a free, confidential consultation.
Source:
statecollege.com/how-pennsylvania-homeowners-can-apply-for-mortgage-and-utility-assistance/