Essential Questions to Ask When Hiring a Philadelphia Foreclosure Defense Attorney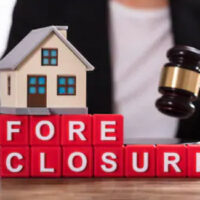 Choosing a Philadelphia foreclosure defense attorney requires careful consideration. You want to verify you hire the right attorney for your particular situation. One of the best ways to narrow down finding the right attorney for your case is to come prepared with a list of questions.
You also want to watch for scams. Countless foreclosure rescue scams are circulating that take advantage of unsuspecting victims. You can typically tell you are getting scammed when they ask for an upfront fee. At CONSUMERLAWPA.com, attorney Louis S. Schwartz has years of experience handling Philadelphia foreclosure defense cases. Don't get taken by a foreclosure scam; contact our office first to schedule a consultation.
How Much Experience Do You Have Handling Foreclosure Defense Cases?
You need to ask any prospective attorney what type of experience they have handling foreclosure defense cases. You want someone who has specialized expertise and a proven track record of handling foreclosure defense cases. If someone is a consumer protection attorney, it doesn't mean they handle every type of legal issue.
Ethical attorneys cannot guarantee results. Be cautious if they promise a positive outcome. Also, the experience is important but watch for firms that are just "mills." That means the firm churns out case after case without giving each client the attention they deserve.
Are You Licensed to Practice Law in Pennsylvania?
You might be wondering why you would ask the attorney whether they are licensed to practice in the state. With all the scams circulating, you need to ensure you're dealing with an attorney and one who can practice law in Pennsylvania. You can always check their name through the bar association after the meeting to verify. Out-of-state lawyers cannot represent you in Pennsylvania, so it's crucial to verify. Don't trust a non-licensed attorney who claims they can "scare" the mortgage company.
How Often Do You Attend Seminars and Classes on Foreclosures in Pennsylvania?
Certain legal practice areas have very little change in the law from year to year. However, foreclosure law is continually evolving. You need an attorney who keeps up on all this and understands the newest changes.
What Is Your Billing Structure?
You should always ask how the billing structure works. There are several different ways attorneys may get paid. For one, they can charge an hourly rate while others charge a flat fee for different types of cases. Others work on a contingency basis, which means the attorney will take a percentage of any compensation they collect on your behalf. If they don't recover any payment on behalf of their client, then the attorney will not get paid either.
Have You Worked with My Bank in Other Cases?
It's good to find out whether this attorney has any prior dealings with your bank. Experienced foreclosure defense attorneys have typically dealt with most, if not all, banks involved in any mortgage debt situations.
Contact Our Philadelphia Foreclosure Defense Attorneys
If you need assistance with keeping your house out of foreclosure, contact attorney Louis S. Schwartz at CONSUMERLAWPA.com to schedule an initial consultation. Let us put our experience and skills to work for you and provide the best Philadelphia foreclosure defense possible.