What is Pennsylvania's Automobile Lemon Law?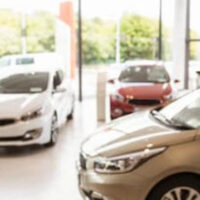 Pennsylvania has its own Automobile Lemon Law that applies to certain types of vehicles in the state. The lemon law's premise is to protect consumers from purchasing or leasing a defective car. This law only applies to personal, household, or family vehicles, not commercial ones, motor homes, off-road vehicles, or motorcycles. If you purchase or lease a new vehicle, you expect it will work as it's supposed to. When it doesn't, and the manufacturer won't make it right, you have legal rights.
To learn more about consumer protections, contact a Pennsylvania consumer lawyer, such as Louis S. Schwartz, at CONSUMERLAWPA.com.
What is Pennsylvania's Automobile Lemon Law?
The Pennsylvania Automobile Lemon Law may classify vehicles as a lemon if there is a condition or defect present that substantially impairs the safety, your use, or the value of your vehicle. However, to qualify, you must report the condition to the dealer within the first twelve months or 12,000 miles, whichever comes first. Also, there must be three or more attempts to repair the vehicle's condition. If your vehicle is inoperable for 30 or more days due to any number of conditions or defects, then it would also trigger the Lemon Law.
Each time your vehicle is repaired for the condition or defect, the dealer must provide you with a detailed statement that itemizes all repairs and the costs regarding parts and labor.
The law only requires that you make the first report of a condition or defect within the first twelve months or 12,000 miles. All subsequent repair attempts or days out of service can take place after the first year. When you bring the vehicle in a second time for repairs, the dealer is obligated to put the vehicle manufacturer on notice.
Be advised that the Pennsylvania Automobile Lemon Law won't trigger if the defect or condition results from alterations or modifications you made or any neglect or abuse of the vehicle.
What Are You Entitled to Under the Pennsylvania Lemon Law?
If your vehicle is declared a lemon, then the laws that the manufacturer must either repurchase the vehicle or provide you with a comparable new one, your choice. If you opt to have the manufacturer repurchase your vehicle, then the manufacturer must pay you equal to the amount you paid for the vehicle. That includes any down payment, net trade-in allowance, payments you've made, etc. Manufacturers are also obligated to pay off the vehicle loan balance.
If you choose to have your vehicle replaced and the manufacturer cannot replace your particular year or model, they must give you a vehicle of comparable value.
Your claim will also be subject to a usage offset. That amount will be deducted from whatever you receive in compensation. The current amount is capped at 10% of the purchase price or 10 cents per mile for however many miles you drove the vehicle until you initially reported the condition or defect to the dealer.
Contact a Philadelphia Consumer Law Attorney
If you need assistance pursuing a lemon law case in Pennsylvania, contact attorney Louis S. Schwartz at CONSUMERLAWPA.com today to schedule an initial consultation. Let us help protect your rights and help you pursue a claim under Pennsylvania's Automobile Lemon Law.
Resource:
attorneygeneral.gov/protect-yourself/consumer-advisories/automobile-lemon-law/