Will Requesting a Mortgage Forbearance Make Things Better or Worse?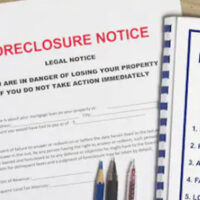 Things are looking more hopeful with regard to the COVID-19 pandemic than they have since the fall.  The rate of positive tests and new infections has been on the decline in Pennsylvania for well over a month, and healthcare workers are not the only people who have received at least one dose of a COVID-19 vaccine.  Some of the industries hit the hardest by the pandemic will be slow to recover, and it remains to be seen how they will reinvent themselves.  Lawmakers have enacted a series of emergency protections for people whose work and income have been disrupted by the pandemic; these measures include moratoriums on evictions and home mortgage foreclosures.  The moratorium on foreclosures of federally backed mortgages will remain in effect until March 31, but what will happen after that?  Will your financial situation improve by the time the moratorium expires?  It pays to have a plan and at least one back-up plan, and a Philadelphia foreclosure defense lawyer can help you weigh your options, including applying for mortgage forbearance.
How Mortgage Forbearance Can Help
A mortgage forbearance is when your mortgage lender allows to stop making monthly payments temporarily, typically for less than a year.  Your obligation for the amount of those payments does not go away, though; with forbearance, the lender does not forgive any portion of the loan.  Instead, you are responsible for making a balloon payment after the forbearance period ends.  In some cases, you must pay all the money you deferred in one lump sum, and in other cases, you must pay it back in installments by adding it to your monthly payments until you have paid it back.
Forbearance might be the best option for you if you are sure that you will be getting a large sum of money in the next few months, large enough to cover several months of mortgage payments all at once.  Don't base your decision to apply for forbearance on a desperate hope that, six months from now, the pandemic will be over or that you will have found a new job that pays much better than your previous job.  Only do it if, for example, you have already signed a contract to start a new job or if you have filed a personal injury lawsuit and your lawyer reliably tells you when you can expect your case to settle.
If Not Forbearance, Then What?
Communicating with your lawyer about your financial hardships is generally a good policy, even if you are not asking for forbearance.  You might be able to extend the term of your mortgage, which would reduce the amount of each monthly payment.
Let Us Help You Today
Now is the time to think about long-term strategy for keeping up with your mortgage payments during and after the pandemic, and a Philadelphia foreclosure defense attorney can help.  Contact Louis S. Schwartz at CONSUMERLAWPA.com to set up a free, confidential consultation.
Resource:
parealtors.org/eviction-and-foreclosure-moratorium-extended/#:~:text=At%20the%20request%20of%20President,while%20the%20U.S.%20Department%20of