Filing a Property Loss Claim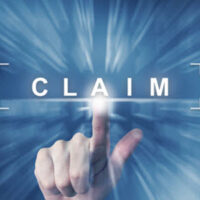 Even those who are fully prepared for a crisis or major disaster could find themselves facing an insurer who unfairly refuses to accept their claim. In these cases, property owners may want to consider consulting an experienced Philadelphia property loss claim denial lawyer who can help protect their legal interests.
Preparatory Steps
Before a property owner can file a property loss claim, he or she should have access to certain information, including:
The name of the insurer;
His or her insurance policy number; and
The customer service line for filing a claim.
Property owners should also be careful to review their policy and be familiar with what it covers, what is excluded, and whether they owe a deductible. This is also the time that policyholders should ask any questions that they have about their policy or request information about the details of certain provisions.
Filing a Timely Claim
Most property loss claims require that policyholders file a claim before a certain deadline. In most cases, as long as a policyholder notifies his or her insurer of a claim within this time frame, he or she should receive all necessary claim forms within ten business days. Claimants should return these forms promptly, but make sure that they are careful when doing so, as incorrect or incomplete information could delay the processing of a claim.
Once an insurer has received a claim it will usually contact the policyholder to arrange for an inspection of the damage to the vehicle, home, or business in question. In the meantime, policyholders may also want to consider:
Photographing and making a list of all damaged items;
Saving the receipts for any materials purchased for repairs;
Keeping a record of everyone he or she spoke to regarding the claim and retaining any exchanges made in writing; and
Refraining from making permanent repairs until the property has been inspected and the parties have reached a settlement.
Please contact our legal team today to learn more about the steps you should take after filing your own property loss claim.
Settling the Claim
Once a policyholder has filed all necessary paperwork and an insurance adjuster has inspected the damage, he or she can expect a response from the insurer within a week. In fact, under state law, insurers must respond in writing within 15 business days. Although they are also permitted to request additional time, insurers must notify policyholders of the reason for the delay.
If a claim is settled, the insurer should send a payment promptly. If, on the other hand, a claim is denied, the insurer must send a written letter explaining the reason for the denial and addressing the specific policy language that applies. Policyholders who believe that their claim was unfairly denied can submit a complaint with the Pennsylvania Insurance Department, which will conduct an investigation into the allegations.
Schedule a Free Case Review
To speak with an experienced property loss claim denial lawyer about your concerns regarding an insurer's actions, please contact Louis S. Schwartz at CONSUMERLAWPA.com today.
Resource:
insurance.pa.gov/Coverage/Pages/Filing-A-Claim.aspx
https://www.consumerlawpa.com/covid-19-property-loss-claims/