Why Was My Property Loss Claim Denied?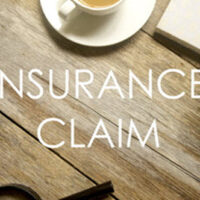 No matter how many precautions we take, our homes are always vulnerable to damage from natural disasters, such as wildfires, storms, and flooding, as well as damage resulting from criminal activity like burglary and vandalism. While homeowners insurance covers many of the costs associated with making repairs after these types of events, a surprisingly high number of these claims are denied every year. When these denials are made in bad faith, wronged policyholders do have legal recourse, so if you are the victim of an unfairly denied property loss claim, it is important to consult with an experienced Philadelphia property loss claim denial lawyer who can walk you through your legal options.
Common Reasons for Claim Denials
Property loss claims are denied for a number of reasons, but the most common involve claims that:
The policyholder failed to pay premiums on time;
The policy does not cover the damage in question;
The policyholder failed to take sufficient preventative measure; and
The policyholder failed to provide sufficient documentation of the damage.
Whatever the reason for the denial, adjusters are required to send a formal letter to the policyholder specifying why the claim was denied and referencing the section of the policy that backs up the denial. It is important to remember, however, that Pennsylvania law does prohibit insurers from denying claims or terminating a policy because of a policyholder's loss or claim history.
Giving Your Claim the Best Chance of Success
When an insurer decides to deny a property loss claim in bad faith, there is often very little that the homeowner can do to avoid that decision. It is still a good idea, however, for policyholders to take a few different steps when submitting a claim, as it can make it more difficult for the insurer to justify the denial, including:
Filing the claim as soon as possible;
Saving all receipts related to the losses, including receipts for materials purchased for repairs;
Taking photographs of the damage and making a list of all damaged items before cleaning up or making repairs;
Making any temporary repairs that are necessary to prevent further damage;
Refraining from making permanent repairs before an insurance adjuster can inspect the damage;
Retaining possession of the damaged property until the claims adjuster clearly states that it can be disposed of;
Obtaining an independent appraisal of the damage by a public adjuster;
Carefully reviewing the terms of the policy;
Keeping a record of everyone the policyholder spoke to regarding the insurance claim; and
Filing an appeal with the insurance company's claim manager.
Insurers who are found to have violated state or federal law by improperly denying a claim can be held liable for damages compensating the wronged party for the cost of the claim, as well as accumulated interest, and attorney's fees.
Schedule a Free Case Review Today
To speak with an experienced property loss claim denial attorney about your legal options following the unfair denial of your own claim, please contact Louis S. Schwartz at CONSUMERLAWPA.com or call our office at 215-790-1800 today.
Resource:
foxbusiness.com/features/what-to-do-if-your-homeowners-insurance-claim-is-denied
https://www.consumerlawpa.com/pre-existing-damage-as-a-basis-for-an-insurance-claim/