How Pennsylvania Law Protects Consumers from Unscrupulous Car Dealers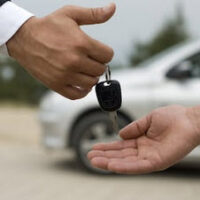 Although many used car dealers are careful to conduct thorough inspections of their vehicles, offer vehicles at fair prices, and only use proper advertising practices, it is also not uncommon for a used car dealer to engage in deceptive practices or fraudulent activity, which can have serious consequences for those who end up buying defective or dangerous vehicles.
There are, however, a number of options available for wronged consumers, who could be entitled to damages compensating them for their losses. Determining which, if any of these options, are available in a particular case can be difficult, so if you were recently taken advantage of by an unscrupulous used car dealer, it is important to contact an experienced used car fraud lawyer who can evaluate your case.
Pennsylvania's Statutory Protections
Pennsylvania law specifically protects consumers from the unlawful and deceptive practices of used car dealers, which includes:
Failing to notify potential customers of a vehicle defect;
Falsely claiming that a vehicle has passed a state inspection;
Using deceptive or unfair advertising practices;
Failing to notify a customer of water damage or a defective or damaged transmission, engine block damage, a bent frame, or a damaged differential; and
Failing to provide consumers with a written contract or proper title documentation.
Consumers who can prove that a used car dealer utilized these types of fraud-based practices could be eligible to have their sales contracts invalidated and to receive a full refund of the purchase price of the vehicle.
Philadelphia's Lemon Law
Although Pennsylvania's lemon law does not apply to used cars, the city of Philadelphia does have a municipal law in place that covers all used cars sold within the city limits. Under the terms of this law, buyers have 72 hours to return a vehicle if they determine that a car requires repairs to make it roadworthy. Once returned, the used car dealer will have ten days to either repair the defect or refund the consumer's purchase. These types of claims are heard by the Philadelphia Office of Consumer Affairs, which enforces the city law and evaluates complaints.
Future Deliveries
Pennsylvania, unlike many states, does not have a "buyer's remorse" statute on the books, which means that consumers do not have legal grounds to return a vehicle unless they have a valid reason for doing so that is related to fraud, a serious defect, or misrepresentation. Those who purchase a vehicle for a future delivery, on the other hand, but who do not receive the vehicle within eight weeks of the promised deadline have the right to cancel the sales contract and recover a full refund from the seller.
Schedule a Free Case Review Today
For help determining what types of legal options you have after having been defrauded by a used car dealer, please contact dedicated Philadelphia used car fraud attorney Louis S. Schwartz at CONSUMERLAWPA.com today. You can reach a member of our legal team by calling 215-790-1800, sending a message to louis@consumerlawpa.com, or by completing and submitting one of our convenient online contact forms.
Resource:
attorneygeneral.gov/taking-action/press-releases/attorney-general-shapiro-cracks-down-on-car-dealers-falsely-advertising-as-individual-sellers-online/
https://www.consumerlawpa.com/used-car-dealers-who-sell-recalled-vehicles/