Used Car Dealers Who Sell Recalled Vehicles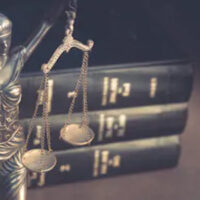 Dealerships that sell new vehicles are prohibited from selling cars that are subject to an open recall. While no similar federal law exists that protects used car buyers in this way, Pennsylvania recently enacted a law that does require used car dealerships to formally disclose when a vehicle has been recalled. Unfortunately, dealerships find ways around this requirement by including their disclosures in the fine print of complicated contracts and in some cases, may even simply fail to make a disclosure at all.
This can have devastating consequences for buyers who could find themselves the owners of dangerous and defective vehicles. If you purchased a defective vehicle from a used car dealer in Pennsylvania, you could have legal recourse under state law. To learn more about your legal options, please contact an experienced Philadelphia used car fraud attorney today.
Pennsylvania Open Recall Law
Last year, Pennsylvania passed a law that requires car dealerships to provide a formal disclosure to potential purchasers about open recalls. Specifically, used vehicle dealers must disclose, in writing, to purchasers at the time of sale if any open and unremedied recalls for the vehicle exist. Under the terms of the law, a dealership will have satisfied this requirement if it provides the purchaser with a report from safercar.gov for a vehicle based on its VIN. This does not mean, however, that dealerships cannot use other means of disclosure, such as including a notice in the fine print of a contract.
What Can I do to Avoid Unknowingly Buying a Used Vehicle that is Subject to an Open Recall?
Unfortunately, just because a used car dealer is required to disclose when a vehicle is subject to a recall, does not mean that it will do so. In fact, an alarming number of dealerships purposely fail to provide purchasers with this knowledge at the time of sale. For this reason, potential used car buyers should consider taking a number of precautionary steps before actually buying a vehicle. For instance, purchasers can run their VIN through the NHTSA's database to double check a vehicle's recall status.
Potential Legal Remedies
Even those who take precautionary steps could end up being taken advantage of by a used car dealer that fails to properly disclose the existence of an open recall. This could result in expensive mechanical problems down the road, or even serious car accidents. In either case, wronged used car buyers could end up with painful injuries, or footing the bill for expensive repairs. To ensure that you have the best possible chance of receiving compensation for these types of losses, please contact our used car fraud legal team today.
Call Today to Learn More About Your Legal Options
Please contact dedicated used car fraud lawyer Louis S. Schwartz at CONSUMERLAWPA.com to find out more about your legal rights under Pennsylvania's used car disclosure law. We can also be reached at 215-790-1800 or via online message, so please don't hesitate to call or contact us online today.
Resource:
abc15.com/money/consumer/dont-waste-your-money/used-cars-still-sold-with-unfixed-recalls
https://www.consumerlawpa.com/pennsylvanias-used-car-fraud-law/