How Much Time Does My Pennsylvania Insurer Have to Review My Claim?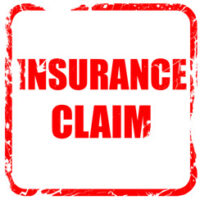 In Pennsylvania, insurers are required to comply with strict regulations and standards. These rules apply to a number of insurance-related matters, including how long an insurer has to investigate, review, and issue decisions on open claims. While most insurers are careful to abide by these rules, it is also not uncommon for insurers to avoid paying a valid claim by taking shortcuts during the investigation process. Because many insurers are well-funded, holding them accountable for their wrongdoing can be difficult, so if you believe that your own insurer failed to abide by state law and unfairly denied your claim, it is important to contact an experienced insurance claim denial lawyer who can explain your legal options.
Approving and Denying Claims 
Once an insurer has received proofs of loss from a claimant, it has 15 working days from the receipt of those proofs to notify first-party claimants of either the acceptance or denial of that claim. If a claim is particularly complicated and an investigation remains incomplete when this deadline has passed, an insurer must notify the claimant of the delay and at the very latest must complete its investigation within one month of receiving notice of the claim.
In the event that an insurer cannot complete a claim investigation within this 30 day deadline, it is required to provide claimants with a reasonable written explanation for the delay. This is true not only when the initial 30 days has passed, but also every additional 45 days that the insurer fails to issue a decision.
It's also important to note that insurers are specifically barred from denying claims on the grounds of a specific provision, exclusion, or condition in a claimant's policy unless a reference to that provision is clearly included in the denial letter. All denials must also be given to claimants in writing.
Legal Remedies
Unfortunately, many insurers fail to abide by these rules and in some cases, may deliberately delay issuing a decision on a claim in order to pressure a claimant into accepting a low settlement offer. These types of practices are unlawful, so wronged claimants whose insurers use bad faith practices are often entitled to recover punitive damages, as well as compensation for court costs and attorney's fees. Successful plaintiffs could also be eligible to collect compensation for any interest that accrued on the amount of the claim, calculated from the date of submission.
Recovering damages for an insurer's bad faith practices, however, is only possible when plaintiffs can prove that their insurer:
Didn't have a reasonable basis for denying their claim; and
Knew or disregarded this lack of a reasonable basis when issuing its denial.
This can be a difficult undertaking, making it especially important for plaintiffs to speak with an attorney before filing a bad faith insurance claim in court.
Call Today for Legal Assistance
For help with your own bad faith insurance claim, please contact dedicated Philadelphia insurance claim denial attorney Louis S. Schwartz at CONSUMERLAWPA.com today.
Resource:
insurance.pa.gov/Coverage/Pages/Filing-A-Claim.aspx