How to Pursue an Unfair Insurance Claim Denial in Philadelphia?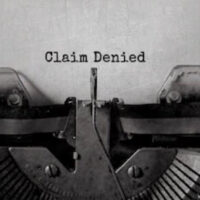 It's no secret that insurance companies look for ways to avoid paying out a claim to someone, especially in auto accident cases. However, sometimes their push to avoid payment crosses into unfair practices and becomes bad faith. If you believe your insurance claim was wrongfully denied, you need an experienced Philadelphia insurance claim denial lawyer who can help.
At CONSUMERLAWPA.com, attorney Louis S. Schwartz understands how far some insurance companies are willing to go just to save some money. We can help you pursue a claim against many types of insurance companies. It's crucial to fight back when an insurance company wrongfully denies your claim.
First-Party vs. Third-Party Insurance Claims
Depending on the circumstances of your case, you could be looking to pursue either a first-party or a third-party insurance claim. A first-party insurance claim is where you are seeking compensation from your own insurance company. A third-party insurance claim is one where you are seeking compensation from the negligent party's insurance company.
These are two very different types of claims, and they also have different legal requirements. With a first-party claim, you might need to appeal directly to your insurance company unless there is adequate proof of their wrongdoing. You may have enough evidence that shows your insurance company was engaging in bad faith practices in some situations. If so, we can file a lawsuit on your behalf. With a third-party claim, you can look to file a lawsuit against the other insurance company directly.
Types of Insurance Policies
Our Philadelphia insurance claim lawyers can help you when you have trouble with numerous types of insurance companies, including:
Auto,
Disability,
Health,
Life, and
Other insurance claims.
Understanding your rights is important. Please don't accept a claim denial without first speaking with our team. Are you looking to purchase new insurance, but you have questions about the policy language and fine print? We can assist you with that as well.
 How to Handle an Insurance Claim Denial
There are multiple options to fight an unfair insurance claim denial in Philadelphia. Depending on the circumstances, options might include:
Reviewing all the critical terms of your insurance policy and learning how to file a proper appeal;
Don't cash any refunds on insurance premiums you receive because your insurance company could argue that accepting the premium refund means you accept their denial;
Fill out your insurance forms very carefully, which will ensure the insurance company cannot issue a rejection due to a simple mistake;
Seek legal advice after a claim denial as soon as possible; and
Make sure your insurance company correspondence is in writing.
Don't give your insurance company additional opportunities to find a way to deny your claim. By taking the proper precautions with your documents and putting everything in writing, you can preserve your rights.
Contact Our Philadelphia Insurance Claim Denial Lawyers
If you have concerns about a first- or third-party insurance claim, don't attempt to handle it independently. Let an experienced attorney help. Contact Louis S. Schwartz at CONSUMERLAWPA.com today to schedule an initial consultation.
https://www.consumerlawpa.com/legal-remedies-for-bad-faith-insurance-practices-in-pennsylvania/