Philadelphia Appeals Court Dismisses Reverse Mortgage Borrowers' Lawsuit Against Lender Over Alleged Kickback Scheme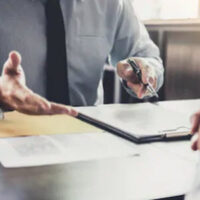 We often hear about homeowners paying inflated fees on their mortgages. In many cases these excessive charges violate state and federal regulations designed to protect consumers. Indeed, most states require insurers to file their rates with a regulatory agency. Any insurer that charges more than the file rate can therefore be held accountable.
But what if the filed rate itself is the product of fraud? Do consumers have any legal recourse? According to a recent decision from a federal appeals court here in Philadelphia, the answer is "no."
"No Distinction" Between "Unreasonable" and "Fraudulent" Insurance Rate Filings
In Leo v. Nationstar Mortgage LLC, a group of New Jersey and North Carolina homeowners took out reverse mortgages from Nationstar Mortgage. As is common practice with any mortgage, Nationstar required the borrowers to purchase hazard insurance. This protects the mortgaged property in the event of a natural disaster. In order to ensure all of its mortgaged properties were covered, Nationstar would purchase its own hazard insurance and force the borrowers to reimburse them for the costs.
Nationstar purchased its "forced-place" insurance from Great American Assurance Company. Great American charged Nationstar the rates it previously filed with state regulators in New Jersey and North Carolina. But according to the borrowers' lawsuit, these rates were artificially inflated due to collusion between Nationstar and Great American.
Essentially, the lawsuit alleged that a third-party insurance agent was paying kickbacks to Nationstar on the Great American policies. So in effect, Nationstar was charging borrowers more than it actually paid for the hazard policies. The borrowers argued this fraud violated a variety of state consumer protection laws and sought damages accordingly.
Unfortunately, both a federal judge in Philadelphia and the Third Circuit held the borrowers' lawsuit was barred by a legal rule known as the "filed-rate doctrine." The doctrine basically holds that once an insurance rate is filed with, and approved by, a state regulator, that rate becomes "unassailable in judicial proceedings brought by ratepayers." This includes cases where the filed rate is the product of fraud or misconduct.
The borrowers argued that the doctrine only applied to challenges regarding the "reasonableness or propriety" of a filed rate, and not cases involving "allegedly wrongful conduct" by the insurer. The Third Circuit categorically rejected that argument, however, noting that what the borrowers are seeking, in effect, are damages based on "unreasonably high force-placed insurance premiums." Indeed, the Court said there was "no distinction" between an "unreasonable" rate and an "overcharge fraudulently included in a filed rate." And given the whole point of the filed-rate doctrine is to keep courts "out of the rate-making process," the Court said the borrowers' lawsuit could not proceed.
Speak with a Philadelphia Deceptive Mortgage Lending Practices Attorney Today
The Third Circuit's ruling is disappointing news for victims of this type of insurance-rate fraud. But this does not mean that mortgage lenders are immune from all lawsuits challenging their illegal and deceptive practices. If you suspect you have been the victim of mortgage fraud and need advice from an experienced Philadelphia consumer lawyer, contact Louis S. Schwartz at CONSUMERLAWPA.com today at 215-790-1800 to schedule a free consultation.
Source:
scholar.google.com/scholar_case?case=15615179943087135774
https://www.consumerlawpa.com/answering-some-questions-about-the-supreme-courts-recent-robocall-decision/