Pennsylvania State Police Charge 23 Members of Alleged Used Car Fraud Ring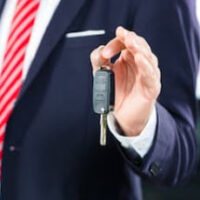 Pennsylvania requires all new and used car dealers to be licensed through the Secretary of State's office. Licensure helps to protect consumers against unscrupulous used car dealers who engage in questionable–if not outright illegal–sales practices. If you are purchasing a used car, you should always make sure that you are working with a licensed dealer. This is especially true if you are working with dealers who advertise on social media, as it is far too easy to skirt licensing and regulatory requirements on the Internet.
Indeed, Pennsylvania State Police (PSP) in Lancaster recently arrested 23 individuals who were allegedly part of an "illegal vehicle sales" ring that primarily operated on social media. According to the Lancaster County District Attorney's office, PSP began its investigation more than two years ago. Investigators said they found "[i]ndividuals posting as licensed salespersons or private citizens were observed to be advertising excessive numbers of vehicles." (In Pennsylvania, you are considered a "dealer" if you offer more than 5 vehicles for sale in a calendar year.)
PSP said the individuals in the ring advertised vehicles on popular social media platforms including Facebook, Craigslist, OfferUp, and LetGo. Among PSP's allegations:
Some of the sellers falsely claimed they were Pennsylvania-licensed dealerships; they offered customers a variety of dealership-related services such as financing and warranties, that did not actually exist.
Many of the sellers actually represented out-of-state wholesale dealerships; that is, businesses licensed in other states to "sell or trade vehicles at wholesale vehicle auctions, but not to individuals."
These out-of-state wholesalers joined a "corrupt and structured organization" known as County Motors, which allowed them to purchase cars at these wholesale auctions and then illegally re-sell them to consumers; many of these cars were "unsafe," and when customers attempted to obtain repairs from what they thought was a Pennsylvania-licensed dealer, their calls were "never returned."
The County Motors participants asked consumers to "report to PennDOT a sale price less than they actually paid for the vehicle."
County Motors did not report Pennsylvania sales tax, and its participants submitted "falsified tax returns" to the IRS–in some cases, the participants even claimed income below the federal poverty level in order to obtain thousands of dollars in welfare benefits.
Altogether, PSP said thousands of Pennsylvania consumers were "unknowingly defrauded" by the County Motors scam. The State of Missouri has already revoked County Motors' wholesale dealer license. But PSP said many of the same individuals simply resumed their criminal activities under the name Champ Motors.
Speak with a Philadelphia Used Car Fraud Lawyer Today
If you see a used car deal online that seems too good to be true, you should always be suspicious. And if a "dealer" asks you to do anything that seems sketchy, like not reporting the correct sales price to PennDOT, you should immediately pull out of the deal. No honest or reputable dealer should ever encourage you to break the law.
If you have been the victim of a used car scam and need legal advice on what steps to take next, contact Philadelphia used car fraud attorney Louis S. Schwartz at CONSUMERLAWPA.com for a free review of your case.
Source:
co.lancaster.pa.us/CivicAlerts.aspx?AID=1731