Used Car Buying Tips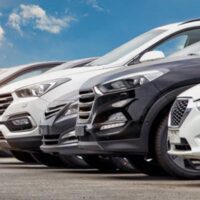 Buying a used car can be a difficult endeavor, as many dealerships attempt to take advantage  of consumers by misrepresenting a vehicle's features, charging hidden fees, and failing to honor earlier promises. While there are a few steps that potential car buyers can take to lower their chances of being defrauded by a used car dealership, even careful consumers could end up becoming the victim of deceptive practices. Fortunately, those who find themselves in this situation could be entitled to compensation for their losses, so if you were recently defrauded by a used car dealership, you should consider speaking with an experienced Pennsylvania used car fraud attorney who can walk you through your legal options.
Do Your Research
One of the best ways to avoid becoming the victim of fraud when buying a used car is to be sure to know what you want before actually visiting the dealership. By comparing specifications and features for different models, consumers can get a better idea of what they actually want, and will be less likely to be taken advantage of by an unscrupulous dealer who may misrepresent certain information about a vehicle.
Once a buyer finds a vehicle that he or she likes, it's important to run the VIN for that specific vehicle through the National Motor Vehicle Title Information Service's (NMVTISs) website. While these reports aren't guaranteed to reveal a vehicle's entire history, they can play a crucial role in determining whether a used vehicle has ever been categorized as salvaged or previously stolen.
Create a Test Drive Checklist
Consumers shopping for a used car may also want to consider creating a checklist for the test drive, which include:
Listening for problematic noises while driving;
Driving the car during the day;
Testing out the vehicle's interior features;
Driving for enough time to get a good idea of how the car travels in a variety of conditions and at various speeds; and
Checking the brakes and steering for signs of wear or suspension problems.
To learn more about what signs a defective or damaged car might exhibit during a test drive, please contact our legal team today.
Request an Inspection
After completing thorough research on a used vehicle, a consumer should be sure to request an independent inspection from an experienced mechanic to ensure that any previous damage is discovered prior to the sale. Most importantly, a mechanic can ensure that a used vehicle is safe, isn't subject to any recalls, and has been properly repaired.
Beware of Back-End Add-Ons
Some used car dealerships attempt to take advantage of consumers by adding hidden fees into financing contracts. Common hidden costs include:
Guaranteed Asset Protection (GAP) coverage;
Service contract fees;
Maintenance plans, including repairs and replacement parts; and
Services like VIN etching, tire protection plans, key replacement, and dent protection plans.
Although often presented as being free or costing a minimal price, these fees can quickly add up. Carefully reading any financing contracts can ensure that a dealership does not slip any unwanted services into a consumer's contract.
Schedule a Free Case Review Today
For help with your own used car fraud-related questions and concerns, please contact experienced used car fraud lawyer Louis S. Schwartz at CONSUMERLAWPA.com today. You can also reach a member of our legal team by calling our office at 215-790-1800.
Resource:
cars.usnews.com/cars-trucks/used-cars/how-to-test-drive-a-used-car
https://www.consumerlawpa.com/how-pennsylvania-law-protects-consumers-from-unscrupulous-car-dealers/