Who is Protected by the Home Improvement Consumer Protection Act?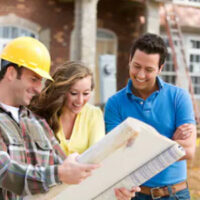 In Pennsylvania, consumers are protected from being made the victim of a home contractor's deceptive or fraudulent practices by the Home Improvement Consumer Protection Act (HICPA). This law imposes a series of requirements on contractors, including what contractors must include in an agreement with homeowners. Unfortunately, many contractors fail to abide by these rules, which can have financially devastating consequences for a homeowner. It is, however, possible to hold contractors accountable for their unlawful actions, so if you have questions or concerns about your own contractor's conduct, you should contact an experienced Philadelphia home contractor fraud lawyer who can explain your legal options.
When Does HICPA Apply?
The protections offered by HICPA apply to most home contractors, as the law includes very broad definitions of who is considered a contractor and what qualifies as home improvement work. Specifically, under HICPA, a contractor is anyone who undertakes or agrees to perform home improvement work, including:
Repairs;
Replacement;
Remodeling;
Demolition;
Removal;
Installation; or
Improvement.
HICPA's protections also extend to more than a person's residence. In fact, this state law also applies to construction done on swimming pools, porches, driveways, garages, patios, fences, and sheds.
Exceptions
There are a few situations in which HICPA doesn't apply to a home improvement contract. For instance, this statute doesn't cover contractors who failed to make at least $5,000 for home improvements in the previous taxable year. HICPA also doesn't apply to new construction of a home or to the conversion of a commercial building into a residential structure. Finally, HICPA excludes transactions related to the sale of appliances.
Did My Home Contractor Commit Fraud?
Aside from being required to register their contracting business with the state Attorney General, HICPA also states that contractors must include certain mandatory terms in all home improvement contracts, including:
The signatures of the homeowner and contractor;
The approximate starting and end date for the project;
A description of the work to be performed;
The materials to be used in completing the project;
A set of specifications for the project that cannot be changed without a written and signed order;
The total sales price for the project; and
The names of any subcontractors working on the site.
Even including certain provisions in a contract can void the entire agreement. This includes any waivers of health, safety, and building codes, a hold harmless clause, a statement by the property owner agreeing not to assert a claim or defense, or a provision relieving the contractor from liability.
HICPA also prohibits contractors from using misleading statements to convince a homeowner to enter into a contract or pay more than the price that was previously agreed upon. Contractors are also barred from accepting advance payment for services that were not completed or for requiring payment before the signing of a home improvement contract.
An Experienced Philadelphia Home Contractor Fraud Lawyer
Please contact Louis S. Schwartz at CONSUMERLAWPA.com to speak with a Philadelphia home contractor fraud lawyer who is well-versed in what qualifies as home contractor fraud. A member of our legal team can also be reached at 215-790-1800 today.
Resources:
fox43.com/article/news/local/contests/state-attorney-general-takes-legal-action-against-35-home-improvement-contractors-including-4-from-central-pa/521-49448463-697c-4a96-9677-663b976f9882
attorneygeneral.gov/wp-content/uploads/2018/01/Act_132_Home_Improvement.pdf
https://www.consumerlawpa.com/the-pennsylvania-home-improvement-consumer-protection-act/