Federal Court Allows Predatory Lending Lawsuit Against Wells Fargo to Proceed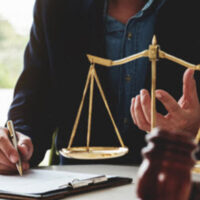 Predatory lending refers to the use of fraudulent, deceptive, or other unfair tactics designed to trick low-income borrowers into taking out mortgages they cannot afford. Predatory lending is not just an individual problem. It creates widespread social disruption, as the higher foreclosure rates on predatory loans often lead to widespread decline in property value–and by extension, a city's tax base.
Oakland, Calif., Accuses Wells Fargo of Decimating City's Property Tax Base Through Racist Loan Practices
Many cities have, in fact, fought back against predatory lending by filing lawsuits against the lenders. One such lawsuit, City of Oakland v. Wells Fargo & Company, recently achieved a landmark victory in the U.S. Ninth Circuit Court of Appeals in San Francisco. That Court held the City of Oakland could proceed with its predatory lending claims against Wells Fargo.
The Oakland lawsuit alleges that Well Fargo engaged in two common practices prohibited by the federal Fair Housing Act. The first practice is known as "redlining," which is simply denying home loans to minority residents. The second practice is called "reverse redlining," and essentially refers to the making of predatory loans–i.e., "issuing home loans to minority borrowers with significantly higher costs and more onerous terms than those offered to similarly situated White borrowers."
For example, Oakland alleges Wells Fargo regularly refused to refinance costly subprime and "interest only" loans that it made to Black and Latino residents–but not similar loans made to White residents. As a result of such practices, Oakland officials found that Black and Latino residents were more likely to face foreclosures on their loans. This in turn led to a substantial decrease in Oakland property tax revenues, as well as an increase in municipal expenses, such as higher spending on police, firefighting, and safety code enforcement in affected minority neighborhoods.
The Ninth Circuit's decision did not address the merits of Oakland's allegations. Rather, the appellate court was asked to decide a procedural issue–specifically, if the City's allegations, if proven at trial, stated a valid claim for relief under the FHA. This issue centered on a legal principle called "proximate cause," basically whether or not there was a "direct relation" between the City's injuries and Wells Fargo's alleged FHA violations.
With respect to the loss of property tax revenues, the Ninth Circuit said that Oakland did raise a viable claim under the FHA. Although Wells Fargo's predatory lending "did not immediately cause Oakland's lost property-tax revenues," a jury could find that the lender's actions "more likely than not caused the City's reduced tax base."
However, the Ninth Circuit dismissed Oakland's claim for damages based on its increased municipal expenses. Here, the Court said the City's complaint failed to account for "other independent variables that might have contributed to or even caused [its] spike in expenses." As such, it would be impossible for a jury to "ascertain with precision" how much Wells Fargo's predatory lending may have contributed.
Speak with a Philadelphia Predatory Lending Attorney Today
Lawsuits like the Oakland case are just one way we can fight back against the racist effects of predatory lending. As an individual, you can also take action under the FHA if you have been the victim of these practices. Contact Philadelphia consumer lawyer Louis S. Schwartz at CONSUMERLAWPA.com today at 215-790-1800 to schedule a free consultation.
Source:
scholar.google.com/scholar_case?case=12012994802933217394
https://www.consumerlawpa.com/philadelphia-appeals-court-dismisses-reverse-mortgage-borrowers-lawsuit-against-lender-over-alleged-kickback-scheme/