Pennsylvania's Unfair Insurance Practices Act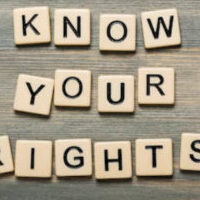 All states have laws in place that prohibit insurers from using unfair, discriminatory, or deceptive practices in their dealings with consumers. In Pennsylvania, these protections are primarily  contained in a law known as the Unfair Insurance Practices Act. This law gives wronged consumers the right to file complaints against an insurer who is engaged in deceptive practices or who is otherwise operating in bad faith. Although this law prohibits filing a private cause of action against an insurance company, it is still an important standard that lays out a consumer's legal rights and can act help initiate an investigation into an insurer's practices. To learn more about Pennsylvania's unfair insurance laws, please contact a member of our experienced unfair insurance company practices legal team today.
Prohibited Practices
The Pennsylvania Unfair Insurance Practices Act bars insurers from using unfair or deceptive practices when adjusting or otherwise handling a claim and also prohibits insurers from:
Misrepresenting the benefits, conditions, or terms of a policy;
Failing to acknowledge or act promptly upon notification of a claim;
Misrepresenting important facts or contract provisions related to policy coverage;
Denying a claim without conducting a reasonable investigation;
Failing to answer a claim within a reasonable time after proof of loss statements have been submitted;
Failing to offer prompt and fair settlements when their company's liability is reasonably clear;
Compelling policyholders to initiate litigation in order to recover amounts due under a policy by offering substantially less than the contract's terms; or
Attempting to settle a claim for an amount that is less than what a reasonable person would believe that he or she is entitled to after seeing an insurer's written or printed advertising material included in an application.
Policyholders whose insurers who engage in these types of unlawful practices have the right to file a claim against that company with the state's Insurance Department. This agency will then be tasked with investigating and potentially prosecuting violations. While a successful claim might not allow for a damages award, it could result in other remedies for wronged policyholders. For instance, in one recent case, a Pennsylvania court determined that canceling a person's homeowners' insurance policy because that individual allegedly failed to repair a part of the house that adjoined his or her home constituted a violation of the Unfair Insurance Practices Act.
According to the court, the cancellation was unlawful because in this particular case, the policyholder made repairs to the portion of the home (the chimney) that was located on her property, but was unable to make repairs to the entirety of the chimney because the owner of the adjoining property refused to cooperate. After being investigated by the Insurance Department, the insurer was required to reinstate the insured's homeowners' policy. To learn more about the potential remedies to which you could be entitled following an investigation into an insurer's unfair practices, please contact our legal team today.
An Experienced Philadelphia Unfair Insurance Practices Lawyer
If you were recently wronged by your insurer, please contact Louis S. Schwartz at CONSUMERLAWPA.com to learn more about your legal options from a dedicated Philadelphia consumer attorney. You can also set up a free consultation with a member of our team by calling 215-790-1800 at your earliest convenience.
https://www.consumerlawpa.com/consumer-fraud-watch-uber-users-complain-about-false-mess-reports/