Consumer Fraud Watch: Uber Users Complain About False "Mess" Reports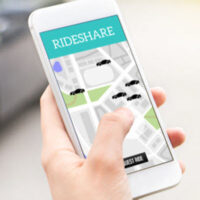 Have you used Uber, Lyft, or any other ridesharing service in Philadelphia? If so, then you have almost certainly agreed to their 'Terms of Service'—those being the pages of thick legal language that most people click through without reading. Both Uber and Lyft require passengers to consent to being charged for messes that they leave behind in vehicles.
Sadly, many consumers allege that they have been taken advantage of by drivers and the major ridesharing companies by being charged for messes that they simply did not create. According to reporting from 3 CBS Philly, local Uber users are warning their fellow riders to check their receipts.  Here, our Philadelphia consumer attorneys provide an overview of the complaints from Uber passengers and explain what you should do if you believe that you were defrauded.
Consumer Complaint: Pennsylvania Uber Drivers are Entering False Claims  
A local resident Alison Kahan reviewed her Uber bill to find that she was charged $36 for a $16 ride. The driver (and the company) allege that she left a stain in the vehicle. However, when she reviewed a picture of her "mess" she found that the seats did not even match those that were in the car that she rode it. Unfortunately, when Uber drivers lodge "mess" complaints against passengers, the company appears to lean against the consumer. Our consumer protection attorney Louis S. Schwartz was quoted in the article with a tip on how to protect your rights:
"If you use a credit card you can challenge the charge with the credit card company"
While Ms. Kahan was charged are relatively modest $20 fee, leaving a mess inside of an Uber can cost you a lot more than that. If a significant amount of vomit affects the interior of the vehicle, an Uber passenger can be charged $150—or even more. 
Victim of Uber Fraud? Three Steps to Protect Your Rights 
Ridesharing passengers could become a victim of fraud through absolutely no fault of your own. The good news is that there are steps you can take to protect your consumer rights. Specifically, you should be prepared to:
Verify Receipts/Credit Card: When you quickly identify fraud, you will better be able to address it. All consumers should regularly verify their ridesharing receipts and the information on their credit card. Find a problem? Take action.
File an Immediate Complaint: If you were a victim of fraud, it is imperative that you file an immediate complaint with Uber or Lyft. In doing so, you should seek picture of the supposed "mess" that you left in the vehicle. If the company refuses to offer a voluntary refund, your next option is to dispute the charge with your credit card company.
Organize Evidence: Should you get into a dispute over the fraud, you will want to have as much relevant evidence as possible. The best thing you can do is to take pictures before leaving the vehicle. Of course, in most cases, passengers will not have taken pictures as they left the vehicle. Other forms of evidence include your notes and statements from other passengers.
Call Our Philadelphia Consumer Lawyers Today
At ConsumerLawPA, our Philadelphia consumer attorneys are skilled, aggressive advocates for our clients. If you were the victim of fraudulent or unfair business practices, we can help. To arrange a free, please contact our legal team today. With a law office in Philadelphia, we are well-positioned to serve communities throughout Southeastern Pennsylvania, including in Montgomery County, Bucks County, Delaware County, and Chester County.
Resource:
philadelphia.cbslocal.com/2020/01/03/vomit-fraud-uber-users-warn-of-drivers-allegedly-charging-riders-for-messes-they-didnt-make/
https://www.consumerlawpa.com/pennsylvanias-fair-debt-collection-laws/