Your Legal Rights Following a Violation of the Fair Debt Collection Practices Act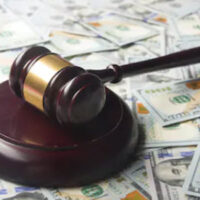 Federal law protects consumers from being taken advantage of by unscrupulous debt collectors who use unfair or deceptive practices. Those whose rights have been violated have a couple of different options when it comes to seeking a legal remedy, so if you are being harassed by a debt collector, it is important to speak with an experienced Philadelphia debt collection abuse attorney who can explain your legal options.
Filing a Complaint
Borrowers who have become the victims of unlawful debt collection practices have a couple of different options, one of which involves filing a claim with the Consumer Financial Protection Bureau (CFPB). Complaints should include details about:
The debt collector's actions;
What the petitioner believes would be a fair resolution; and
What the petitioner has done to try and resolve the matter.
Once submitted, the agency will forward the complaint and any attached documents to the company accused of wrongdoing, which will then review the complaint and report back to the agency about the steps that will be taken to address the allegations. The agency will also share and publish the complaint data, so that economists and researchers can use to identify patterns of unlawful behavior and suggest improvements. Claimants then have 60 days from the date that they received the company's response to provide feedback to the parties involved.
Suing the Collection Agency
Borrowers also have the option of filing a lawsuit against the debt collection agency itself in state court. Claimants who are able to prove that a debt collector violated the FDCPA could be eligible to collect $1,000 in statutory damages, as well as a monetary award compensating them for:
The actual physical damage suffered as a result of the debt collector's harassment;
Emotional distress and invasion of privacy;
Lost wages incurred because a debt collector's practices disrupted the claimant's productivity;
Reimbursement of improperly garnished wages; and
Attorneys' fees and costs.
In addition to an award of monetary damages, successful plaintiffs could also be entitled to injunctive relief to stop the debt collection agency from engaging in certain activities, such as calling the claimant, sending him or her letters, or otherwise harassing the petitioner. It is, however, important to note that claimants will only be able to collect these damages if they file suit within one year from the date of the violation.
Keeping Records
Regardless of whether a person decides to file a complaint with the CFPB or file a lawsuit against the debt collection agency, he or she should be sure to keep records of all correspondence with the debt collector, as this can help substantiate allegations of a federal violation. This includes a phone log recording the date, time, and content of communications with a debt collector, as well as copies of threatening letters and notes about any other interactions with the debt collector.
Schedule an Initial Consultation Today
If you are being harassed by a debt collection agency, please contact experienced debt collection abuse lawyer Louis S. Schwartz at CONSUMERLAWPA.com today to learn more about your legal options.
Resource:
consumerfinance.gov/complaint/
https://www.consumerlawpa.com/how-the-fair-debt-collection-practices-act-protects-consumers/