Pennsylvania's Foreclosure Diversion Programs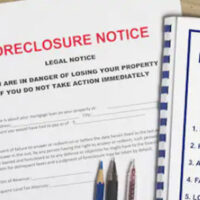 In response to concerns over the fairness of the foreclosure process, many states, including Pennsylvania, have begun implementing foreclosure diversion programs that can help borrowers find ways to avoid foreclosure. To learn more about how these programs work and whether they could help with the impending foreclosure of your own property, please contact our dedicated foreclosure defense legal team today.
What are Foreclosure Diversion Programs?
In Pennsylvania, the foreclosure process is judicial, which means that lenders are required to use the state court system in order to foreclose on a property. Upon filing a complaint in court, however, and before a judge rules on the issue of foreclosure, many borrowers have the option of participating in a foreclosure diversion program. Although the requirements and procedures for these programs vary widely, they all have the same goal, which is to delay the foreclosure process by coming up with an alternative to litigation.
Foreclosure Conciliation Conference
Conciliation conferences are the first step in a foreclosure diversion program and take the form of a face-to-face meeting between a lender and a borrower, in which homeowners, housing counselors, and the lender's representative come together to:
Discuss an assessment prepared by the housing counselor and the homeowner; and
Evaluate the homeowner's qualifications for alternative resolution options.
The potential outcome of these conferences include:
Modification of the terms of a loan agreement;
The creation of a repayment agreement;
A short sale;
A deed in lieu of foreclosure; and
The creation of a forbearance agreement.
Even before a resolution has been reached, merely initiating these conferences will prevent a court from entering a judgment of foreclosure until alternative options have been fully assessed. Conciliation conferences can end in one of a few different ways. If, for instance, an agreement is not reached, a court could extend the foreclosure conciliation conference, giving the parties more time to come up with an agreement or could instead choose to withdraw the parties from the diversion program entirely and continue with the foreclosure process. Alternatively, the parties could come up with a new payment plan, a loan modification, or a refinancing agreement, at which point, foreclosure proceedings would officially be terminated.
Eligibility for Diversion Programs
Although each county's foreclosure diversion program's procedures are different, most have similar eligibility requirements. For instance, a person will usually only be eligible for inclusion in a diversion program if:
The property in question is owner-occupied;
The property contains four or fewer residential units; and
A complaint for mortgage foreclosure has been filed with the court.
It's also important to note that in order to continue the stay of foreclosure on a property, a borrower must submit a proposal to the court, housing counselor, and other parties involved in the program before a certain deadline, usually within 15 days.
An Experienced Foreclosure Defense Lawyer
To speak with a dedicated Philadelphia foreclosure defense attorney about your own eligibility for a diversion program, please contact Louis S. Schwartz at CONSUMERLAWPA.com today. You can also reach our office by calling 215-790-1800 or by completing one of our brief online contact forms.
Resource:
courts.phila.gov/mfdp/
https://www.consumerlawpa.com/the-pennsylvania-foreclosure-process/