Why Do Creditors Sell Your Debt?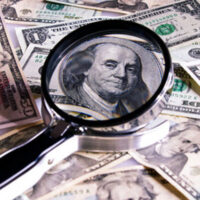 When you get a call from a collection agency, it is natural to react by saying something like, "Who do you think you are?  I don't owe you money!"  The more you think about it, the more infuriating it is.  There are businesses the entire purpose of which is to harass people about debts they can't pay.  Whoever owns these businesses is happily deducting the business expenses related to them on their tax returns, and while working for a collection agency is very few people's dream job, there are people who choose to work there.  Does anyone really benefit from what collection agencies do?  Consumers certainly don't, and while the situation is a little bit more complicated than it seems, a Philadelphia consumer attorney can help you get the collection agencies to leave you alone, even if our society is a few policy reforms away from an era where collection agencies don't need to exist.
Debt Buying: The Most Cynical Profession
You might have noticed that collection agencies don't seem to care, or even sometimes to know, where your debt originated.  You might also have noticed that some of them offer several options to settle your debt for a much lower amount than its face value or to make small payments over a long period of time.  Given how unpalatable it is to pay $10 per month to a collection agency when you only have $10 of wiggle room in your monthly budget, it is unsurprising that collection agencies only collect about nine percent of the face value of the debts they buy.
Yes, collection agencies buy debt from the businesses where you can't afford to make payments on your bills.  The original creditors often sell the debts to the collection agencies for a small fraction of the face value of the debt.  The debts tend to be a year or more past due, meaning that the creditors have given up hope of being able to collect payment from the consumers who incurred these bills.  Therefore, from a strictly financial perspective, if a doctor's office can sell your $400 unpaid bill to a collection agency for $50, the doctor's office gets $50 instead of zero.  The collection agency then calls you and says that you owe $400, but they are willing to settle for $60.  If you pay $60, the collection agency makes a profit on the debt.  If that doesn't sound creepy enough, some debt buyers just sell the debts to other debt buyers for a slightly higher price, without even trying to collect them from consumers.
In a perfect world, businesses that provide services that people who need them can't afford would just be willing to settle debts directly with the consumers.  In fact, consumer law attorneys can sometimes persuade them to do it.  A consumer law attorney can help guide you through the debt settlement process.
Contact an Attorney Today for Help
A consumer law attorney may be able to help you settle your debts for a low enough amount that you can avoid bankruptcy.  Contact Louis S. Schwartz at CONSUMERLAWPA.com to set up a free, confidential consultation.