When are Used Car Dealers Required to Issue Refunds?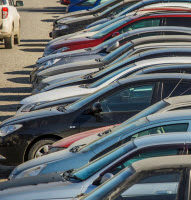 Although many used car dealers make vague promises about refunding a buyer's deposit if that person discovers damage within a certain period of time, or is otherwise unhappy with an offer, it is not uncommon for dealerships to fail to respect these guarantees. Fortunately, Pennsylvania law does require used car dealers to make refunds in certain situations, so if you recently purchased a used car from a dealer who is refusing to issue you a refund, it is important to contact an experienced used car fraud attorney who can evaluate your case, and if possible, help you seek compensation for your losses.
Refund Requirements
Under Pennsylvania law, used car dealers are prohibited from failing to refund the full amount of a deposit put down by a purchaser if:
The buyer canceled the contract before it was accepted by an authorized dealer representative;
The contract was conditioned upon the purchaser obtaining financing and he or she was unable to do so after exerting reasonable efforts;
The dealer refused the contract;
The dealer failed to deliver a vehicle that conforms to the terms of the contract; or
The buyer canceled the contract because the dealer failed to deliver the car within a certain time period, or if no specific time period was stated, within eight weeks of the date that the contract was entered into, unless the delay can be linked to acts beyond the dealer or manufacturer's control.
In these cases, used car dealers are required to fully refund a buyer's deposit and if they fail to do so, they can be held liable both for the deposit and related costs.
Refund-Related Advertising
Used car dealers in Pennsylvania are not only prohibited from failing to offer refunds to buyers in certain situations, but also from even using refund-related terms, such as "satisfaction guaranteed or your money back" and "free trial period" in advertisements if they:
Don't intend to promptly make a full refund; or
Fail to issue a full refund within a reasonable period of time that cannot exceed five days.
If a dealer does include refund-related language that it intends to honor in an advertisement, it must also clearly and conspicuously disclose reasonable conditions and limitations when making an offer.
Philadelphia Lemon Law
Pennsylvania's lemon law only applies to the purchase of new vehicles. Fortunately, Philadelphia has its own lemon law that covers all used cars that are sold within city limits and gives buyers three days to return a vehicle after purchase if:
The car failed a safety or emission inspection conducted by a licensed mechanic; or
The seller failed to disclose a major structural defect.
Once a used car is returned, the dealer has ten days to either repair the problem or refund the buyer's money. The law also requires dealers to provide a copy of any warranties to the purchaser within 15 days of payment.
Call Our Legal Team Today
For help obtaining your own refund for the purchase of a defective used car, please contact experienced Philadelphia used car fraud attorney Louis S. Schwartz at CONSUMERLAWPA.com today.
Resources:
pacode.com/secure/data/037/chapter301/chap301toc.html
6abc.com/archive/6239070/