What Documentation Should I Receive When I Purchase a Used Car in PA?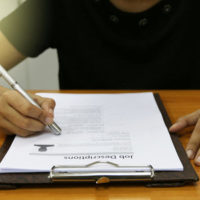 When you buy a used vehicle in Pennsylvania, dealerships are required to comply with certain rules. For instance, dealers aren't allowed to advertise cars as being sold "as is" except in certain circumstances. Similarly, dealers must disclose certain information about the vehicles they sell, including whether a vehicle has damage to its frame, transmission, or engine block, or has sustained flood damage. To ensure that buyers are not taken advantage of when it comes to price changes and warranties, Pennsylvania also requires sellers to provide purchasers with copies of a variety of documents related to the sale of a vehicle.
If you were not given copies of a sales contract or another important document when you purchased a used car from a dealership, and were misled as to price, or your right to a refund or a warranty as a result, you could be eligible for compensation. To learn more about your legal rights and options, please contact an experienced Philadelphia used car fraud lawyer who can advise you.
Sales Contracts
In Pennsylvania, all used car buyers have the right to be provided with a copy of their sales contract at the time that the agreement is actually signed. This is true regardless of whether the document is a simple agreement of a sale or an installment sales contract. While buyers can be charged for copies of certain documents, they are entitled to a copy of their sales contract at no additional charge.
Express Warranties
If a dealer includes an express warranty in its contract when selling a vehicle, it must not only explicitly describe that warranty in the agreement itself, but must also include a provision describing where a full copy of the written warranty can be obtained.
Odometer Statements
Aside from copies of sales contracts, as well as any applicable warranties, used car dealers in Pennsylvania must also provide buyers with an exact copy of an odometer statement, which discloses a vehicle's true mileage at the time of transfer. These documents must be provided at the time of sale and must include not only the vehicle's mileage, but also the date of transfer, the buyer's name and contact information, the seller's name and contact information, and details about the car's make, year, body type, and VIN. The only time a dealership isn't required to provide an odometer statement is when a vehicle is over ten years old.
Other Important Documentation
These are not the only documents that sellers must give buyers upon the purchase of a vehicle. In fact, dealers in Pennsylvania must provide purchasers with exact copies of any documents in which legal obligations are imposed on them. Copies of other documents that have been signed and requested by the purchaser must be made available by the dealer, although the buyer may be required to pay a reasonable fee for the documents.
Contact an Experienced Philadelphia Used Car Fraud Attorney Today
Please contact Louis S. Schwartz at CONSUMERLAWPA.com in Philadelphia for a free evaluation of your own case.
Resource:
pacode.com/secure/data/037/chapter301/chap301toc.html