What is Curbstoning?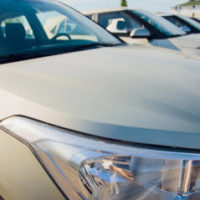 In Pennsylvania, lemon laws only apply to auto dealers who sell new vehicles. For this reason, many used car dealers and private sellers attempt to take advantage of buyers by using a scam called curbstoning. Curbstoning involves a dealer posing as a private seller in order to sell a vehicle. By pretending to be a private seller, dealers can avoid having to comply with federal and state regulations that protect buyers from fraud. Unfortunately, this could mean that a buyer ends up purchasing a car that is under recall or was severely damaged in a flood or an accident, for which he or she could be forced to shell out a significant amount of money in repairs.
While dealers can be held accountable for this type of conduct, it is much more difficult to file claims against private individuals who aren't restricted by the same kinds of laws. Furthermore, many dealers who take part in curbstoning provide false contact information and disappear immediately after the sale is made. If you were recently sold a faulty vehicle and believe that the seller was only posing as a private individual, you should consider contacting an experienced used car fraud attorney who can explain your legal options.
What is Curbstoning?
As previously mentioned, curbstoning is the act of selling a used car under the false pretense of being the vehicle's owner in order to avoid the state regulations with which authorized car dealers must comply. One of the most common ways in which curbstoners achieve this is by listing cars as for sale by owner on online classified sites. Because curbstoners are posing as private individuals, they are, on the surface, not required to honor warranties, report certain types of damage, or make necessary repairs, all of which can put buyers at risk of significant monetary loss, as well as injury.
Avoiding Curbstoning Scams
One of the best ways that a potential buyer can avoid being taken advantage of by an unscrupulous seller is to only purchase cars from reputable dealerships. While used car dealers may place higher prices on their vehicles than a private seller would, the price is usually justified, as dealers can provide proof that a vehicle has not been salvaged, is free of flood damage, and has not been tampered with in any way.
Buyers who do decide to purchase from a private seller should thoroughly investigate the seller by doing an online search for the seller's phone number or email address. If this reveals that multiple vehicles are being sold with the same contact information, there's a good chance that some type of fraudulent activity is going on. Unfortunately, some scammers anticipate this and use multiple email addresses with each listing. While this can be harder to catch, it is possible, especially for buyers who look for similar ads and patterns or who call and recognize the voice of the seller as one listed on a number of other ads. A seller asking which car a person is inquiring about is also a good indicator that he or she is up to something.
Finally, used car buyers should ask for the vehicle's title and maintenance records and check out the vehicle's history report, in addition to having the car inspected by a qualified mechanic.
Call Today for Legal Assistance
If you purchased a vehicle from a seller who you now believe was posing as a private individual, you could have standing to file a civil case against him or her in court. Please contact Pennsylvania used car fraud attorney Louis S. Schwartz at CONSUMERLAWPA.com to learn more about your legal rights.
Resource:
wmcactionnews5.com/story/34522575/how-to-tell-if-your-neighbor-is-a-curbstoner