What are Salvage Titles?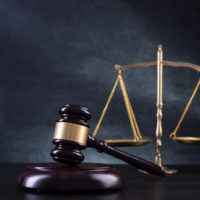 When someone is in the market for a used car, it is important that he or she keep an eye out for vehicles with a salvage title. Cars with this type of title are those that have been substantially damaged, usually in a previous collision, and then were deemed a total loss by the driver's insurer. Unfortunately, it is not uncommon for a buyer to purchase a used car without knowing that it has a salvage title, which can end up costing the buyer thousands of dollars in repair costs, as well as putting him or her and anyone else on the road in danger. If you purchased a vehicle with a salvage title, but were misled about the state of the car, you could be eligible for monetary compensation. To learn more, you should consider speaking with an experienced used car fraud attorney who can explain your legal options.
When are Salvage Titles Issued?
In Pennsylvania, a salvaged car is one that has been deemed so damaged that it would cost more to repair the vehicle than it is actually worth. In most cases, insurance providers determine whether a car is a salvage vehicle, which is also known as a total loss. Once determined to be a total loss, a car will have its title changed to reflect it. The only way to change this is to completely reconstruct the vehicle and even in these cases, a vehicle's salvage title will only be changed to "reconstructed."
Legal Requirements
Used car dealers are required to disclose that a vehicle is a salvaged car, even if it has been repaired. While many sellers are careful to take this step and ensure that buyers have a thorough understanding of a vehicle's history, some dealers take advantage of sellers by failing to disclose this information. In fact, even if a car doesn't have a salvage title, dealers must still notify potential buyers if:
The vehicle has a bent, cracked, or twisted frame;
The vehicle's engine block or head is cracked;
The vehicle was unable to pass a state inspection;
The transmission is damaged, defective, or deteriorated to the degree that it requires replacement;
The vehicle sustained flood damage; or
The vehicle's differential is damaged, defective, or deteriorated to the degree that it needs to be replaced.
Even though dealers are required to notify buyers of this type of damage, it is still important for those who are considering purchasing a used car to obtain a vehicle history report. These reports will reveal whether a car was ever in an accident, damaged in a flood, or was issued a salvage title. Because there is no federal car titling law, how and when cars are titled is determined under state law, and because each state law is different, it is generally much easier to re-title a car when it originated somewhere else in the country. For these reasons, buyers who are purchasing a used vehicle are strongly encouraged to not only test drive a vehicle and obtain a vehicle history report before buying it, but also to hire a mechanic who can inspect the car and ensure that it is safe.
Call Today to Schedule a Free Consultation
Please call dedicated Philadelphia used car fraud attorney Louis S. Schwartz at CONSUMERLAWPA.com to learn more about protecting yourself from unknowingly purchasing a salvaged vehicle.
Resources:
pacode.com/secure/data/037/chapter301/chap301toc.html
https://www.huffingtonpost.com/2014/09/08/title-washing_n_5767494.html