Tips to Avoid Becoming the Victim of Used Car Fraud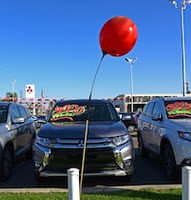 Sometimes, despite a buyer's best efforts, he or she will become a victim of used car fraud. In these cases, filing a suit against the dealership that sold the car is often a victim's best course of action. However, there are steps that prospective car buyers should consider taking to help reduce the likelihood that they will become the victims of used car fraud. For instance, potential buyers are always encouraged to comparison shop by using services, such as Kelly Blue Book to estimate the average price of a vehicle. Similarly, it's also usually a good idea to contact multiple dealerships and receive quotes from each to ensure that a dealer isn't taking advantage of a buyer. To learn more about the best ways to avoid becoming the victim of a used car fraud scheme or if you have already been defrauded by a dealership, you should strongly consider consulting with an experienced used car fraud attorney about your legal options.
Knowing What Dealers Must Disclose
Used car dealers are only required to disclose certain information to potential buyers, so it is important for those who are in the market for a used car, to have a good understanding of what a dealer must disclose. For example, used car dealers must always notify a buyer if a car has a bent or broken frame, has sustained flood damage, or has a damaged engine block or transmission. However, dealers are not required to repair auto recall issues, or to even tell buyers that they exist, making it especially important for buyers to check for auto recalls on their own before making a purchase.
Conducting an Independent Inspection
Even if a dealer has made disclosures about a car's condition and claims to have conducted an inspection, prospective buyers should do their own research on a vehicle's history, which could reveal information that the seller didn't disclose. Taking the vehicle for a test drive, having a vehicle inspected by an independent and licensed mechanic, and looking over a vehicle oneself are some of the best ways to avoid being taken advantage of by an unscrupulous dealer.
Purchasing from a Licensed Dealer
Prospective used car buyers should make sure that they only purchase vehicles from licensed dealers, as vehicles sold privately don't come with the same legal protections as do cars that are sold by licensed dealerships. Even dealerships that may seem legitimate could be operating without a license, so if you are in the market for a used car, it is important to verify that a dealer is licensed by checking Department of State records.
Call Our Office Today
Unfortunately, even prospective buyers who take great pains to research a vehicle's history and a dealer's legitimacy could end up becoming victims of fraud. In these cases, holding the responsible party accountable is critical to recovering compensation, so if you were recently defrauded by a used car dealer, please contact Louis S. Schwartz at CONSUMERLAWPA.com to discuss your legal options with an experienced and dedicated Pennsylvania used car fraud attorney.
Resource:
fox43.com/2017/01/03/ags-announces-filing-29-legal-actions-against-car-dealers-for-deceptive-business-practices/