Holding Used Car Dealers Accountable for Unfair Advertising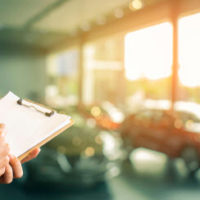 In recent years, a number of used car dealers have come under fire for their use of unfair and illegal advertising practices. While shedding light on these violations has helped ensure that the wronged parties received compensation for their losses, the reality is that used car dealerships continue to utilize unfair advertising methods at an alarming rate. Fortunately, it is possible to hold at-fault dealers responsible for their failure to abide by state and federal regulations, so if you recently purchased a used car from a dealership and believe that you were the victim of advertising fraud, it is critical to retain an experienced used car fraud attorney who can help protect your interests.
Prohibited Advertising Practices
When it comes to selling used cars, auto dealers in Pennsylvania are required to comply with a series of strict advertising rules that prohibit them from:
Misrepresenting the dealer's inventory or its ability to sell cars at the offered price reduction;
Misrepresenting the style, model, or quality of a vehicle in an advertisement;
Making a statement in an advertisement, despite knowing that it is untrue;
Failing to include the name and address of the dealer in the advertisement;
Advertising the specific price of a vehicle unless that price includes charges for freight, handling, and vehicle preparation;
Advertising a car at a certain price if that price doesn't include at least minimal equipment;
Failing to disclose the year, make, or model of a vehicle that is specifically being offered for sale;
Misrepresenting that a sale price is a reduction of the usual cost;
Claiming that a vehicle is immediately available unless the advertisement discloses a specific limitation in quantity; and
Advertising a sale or promotion without clearly disclosing the expiration date.
If you purchased a car from a dealer that used one or more of these methods of advertising, you could be eligible for compensation. Please call our legal team today to learn more.
Prohibited Terms
Dealers are actually prohibited from using certain words in their advertisements, including:
Standard factory equipment or fully equipped, unless the statement is actually true;
Price cut, sale, discount, special, or savings if those terms are used to misrepresent a price reduction;
At wholesale price;
Executive or demonstrator, unless the dealer also clearly discloses the prior usage;
Free trial period, or satisfaction guaranteed or your money back, if the advertiser doesn't intend to make a full refund within five days of a sale; and
Tune-up, if used to claim that the dealer will make repairs to the car unless the specific nature of the work is stated.
If you have been the victim of unfair advertising methods, please call our office today to schedule a free consultation with a dedicated attorney who can evaluate your case.
Call a Used Car Fraud Lawyer
To speak with an experienced attorney about Pennsylvania law on unfair advertising practices, please contact Louis S. Schwartz at CONSUMERLAWPA.com. You can also reach a member of our legal team by calling 215-790-1800.
Resources:
fox43.com/2017/01/03/ags-announces-filing-29-legal-actions-against-car-dealers-for-deceptive-business-practices/
pacode.com/secure/data/037/chapter301/chap301toc.html