The PSLF Program In Its Current State Is A Mess, But A Consumer Law Attorney Can Help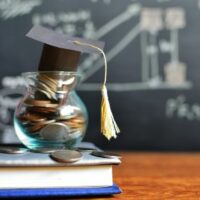 Student loan debt has been a national crisis for years, and millions of borrowers have hinged their hopes on the Biden administration's promises to make student loan forgiveness more accessible to former students struggling to repay the federal loans they took out to fund their education.  Promises to forgive a certain amount for all borrowers through a single executive order or act of Congress have yet to materialize, but there are other ways to get student loans forgiven, all of which require years of patience and living below one's means.  The Public Service Loan Forgiveness (PSLF) program has held itself out to be one of the most straightforward ways to get federal student loans forgiven after a relatively short time, but it has left most borrowers' hopes frustrated, and the current administration's plans to reform it remain vague.  If you are a public sector employee who has applied unsuccessfully for loan forgiveness through PSLF, or who plans to apply, it is too soon to get your hopes up.  Meanwhile, a Philadelphia consumer law attorney can help you develop a strategy for tackling your debt that will make it easier to keep up with your loan payments.
What Is the PSLF Program?
The Public Service Loan Forgiveness (PSLF) program offers borrowers who work in public sector jobs to become eligible for forgiveness of federal student loans sooner than most income-driven repayment programs make possible.  Employees of the federal government and of state and local governments may participate in the program.  The loan forgiveness can apply to a variety of federal student loans, including Stafford loans, PLUS loans, and Federal Direct Consolidation Loans.  It is also possible to participate in the program by consolidating Perkins loans and FFEL loans into Direct Consolidation Loans.
At least in theory, the way to get loans forgiven through PSLF is first to enroll in an income-driven repayment program.  Borrowers employed by qualifying employers can apply for loan forgiveness through PSLF after ten years (120 months) after paying the required percentage of their discretionary income without missing any payments.
What Is the Problem?
PSLF began accepting applications for loan forgiveness in 2017, but as of 2020, fewer than 3,000 people had received loan forgiveness through PSLF, although nearly 150,000 had applied.  As for why more than 95 percent of the applications got rejected, it is because of an endless list of technicalities, such as employees technically working for government contractors instead of for the government, or the PSLF program considering the applicant's proof of timely payments insufficient.  This raises the question of why such a large percentage of applicants qualify for student loans, but such a small percentage qualify for loan forgiveness.
If President Biden is to fulfill a campaign promise, his administration is working on a solution to bring about PSLF reform.  Meanwhile, federal student loans cannot be discharged in bankruptcy, but many other types of debts can.  A consumer law attorney can help you choose bankruptcy, debt consolidation, or another strategy for addressing your debts.
Contact an Attorney Today for Help
Even if student loans are an albatross around your neck despite your best efforts to repay them, a Philadelphia debt collection abuse attorney can help you look at the big picture about your debts.  Contact Louis S. Schwartz at CONSUMERLAWPA.com to set up a free, confidential consultation.
Resource:
yahoo.com/news/biden-promised-reform-student-loan-174432459.html