Pennsylvania Used Car Inspection Requirements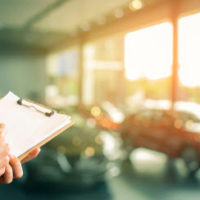 In Pennsylvania, used car dealers are required to conduct thorough inspections of all of their vehicles prior to sale. While some dealers strictly adhere to these rules, others are not so conscientious or law abiding and sell vehicles despite knowing that they wouldn't pass inspection or after falsely claiming that inspections have been conducted. This type of conduct is unlawful and puts thousands of consumers at risk every year, so if you purchased a vehicle and were told it was inspected, but later discovered a major mechanical problem or recall issue, please contact an experienced used car fraud attorney who can help you hold the at-fault parties accountable.
What Does a Safety Inspection Involve?
Both federal and state law require car dealers to have their vehicles inspected for safety before a sale can be completed. To qualify, these inspections must be conducted by a mechanic who has been registered with the DMV and who can provide a certificate of passing status. Safety inspections require the testing of everything that relates to a vehicle's safety, which includes not only an inspection of the engine and transmission, but also:
Brakes, which must be in good working order and operate effectively on all wheels;
Airbags, which must deploy correctly upon collision;
Seat belts, as each vehicle must be equipped with at least two working seat belts;
Windshields and rear windows, which must be in such a condition that they do not impair a driver's range of vision;
Headlamps, of which each car must have at least two, both of which have proper bulbs that operate at the appropriate voltage;
Multi-beam headlamps, which must be in such a condition that they allow drivers to see vehicles at a distance of 350 feet in all conditions with high beam lights and at a distance of 100 feet with low beams;
Mirrors that provide rear views ranging at least 200 feet; and
Tires, which must have the appropriate tread depth.
In addition to these components, inspectors must also check electrical systems, windshield wipers, fuel systems, the speedometer, exhaust systems, horns, the chassis, warning devices, and the odometer. Unfortunately, in an effort to save themselves, time, effort, and money, some dealers evade these guidelines, fail to have their vehicles inspected, or actively conceal safety issues.
Signs that a Vehicle is Unsafe
If you purchased a vehicle from a dealer and your car immediately began displaying warning lights, you may have been the victim of fraud, so you should remain vigilant for the following:
Check engine lights and malfunction indicators lights;
Coolant temperature warnings;
Oil pressure warnings;
Brake system warnings;
Tire pressure warnings;
Battery alerts;
Transmission temperature warnings;
Reduced power alerts; and
Airbag fault warnings.
It's also a good idea to have your vehicle immediately inspected by an independent mechanic who can identify any safety issues.
Contact a Used Car Fraud Lawyer
Dealers are not only required to provide customers with a certificate proving that a vehicle has received a passing safety inspection, but must also disclose any prior damage. When dealers fail to fulfill these duties, they can be held liable for refunds, replacement, and related damages. Please contact Louis S. Schwartz at CONSUMERLAWPA.com to learn more.
Resource:
dot.state.pa.us/Public/DVSPubsForms/BMV/BMV%20Manuals/Pub_45%20Inspections%20Regulations/PUB-45.pdf