Auto Dealership Fraud: Add-on Products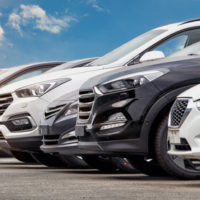 For many years the Federal Trade Commission (FTC) focused its anti-fraud efforts on car dealerships that used deceptive advertising. However, recently the agency has broadened its enforcement to include auto loan application fraud and add-on products and services. To find out more about these and other types of dealership-related fraud, you should speak with a Philadelphia used car fraud attorney who can advise you.
What are Add-on Products?
According to the FTC, the term add-on products encompasses not only products, but also services added by a dealer or other third party to a vehicle lease or finance contract. In many cases, the inclusion of add-ons in a contract is not disclosed during the negotiation process at all. Instead, the cost of those add-ons is added up and tacked on to the final vehicle price.
Some of the most common add-ons include:
Extended service contracts and other warranties;
Gap insurance;
Window tinting;
Anti-theft devices;
Splash guards;
Wheel locks;
Interior protection packages;
Paint protection packages;
Undercoating, rust proofing, and other prepaid maintenance programs; and
Road service.
Fortunately, when dealers do not adequately disclose these add-ons or fail to provide the promised benefits, they can be held accountable for their fraudulent and deceptive practices.
Another increasingly common form of auto dealership fraud involves the offering of auto payment programs to consumers. These programs, which are marketed as helping purchasers avoid late fees and pay off their loans faster and usually require biweekly payments are often offered to consumers who are told that the program will save them money. In reality, dealerships often fail to disclose the significant fees it charges for the add-on loan service, which in most cases, cancel out any actual savings.
Preventive Steps
If you are interested in buying a car, it's a good idea to keep an eye out for add-ons by taking the following steps:
Calling the dealership and asking ahead of time whether a certain vehicle is equipped with any dealer add-ons and if it is, how much each add-on costs;
Evaluate the wholesale cost of each add-on product or service before purchasing;
Ask a salesman to show you a car without add-ons; and
Tell the salesman that you won't buy the car unless the add-ons are removed.
Many dealerships only carry cars that are already installed with add-ons. In these cases, it is often in a consumer's best interest to shop elsewhere, as it will be difficult, if not impossible to get out of paying for them.
Call an Experienced Used Car Fraud Attorney Today
If you recently purchased a vehicle and weren't notified about add-ons before being charged for them or never received the services you were promised, you may be eligible for compensation. Please call dedicated used car fraud attorney Louis S. Schwartz at CONSUMERLAWPA.com to learn more. Initial consultations are conducted free of charge, so please don't hesitate to call or contact us online.
Resource:
autonews.com/article/20150326/OEM11/150329891/feds-broaden-crackdown-on-dealership-fraud