Does a Debt Collector Have to Give Me an Itemized Bill?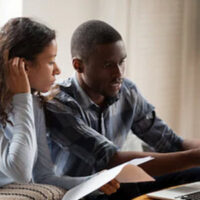 The Fair Debt Collection Practices Act (FDCPA) is a federal law designed to protect you from unethical and unscrupulous conduct by companies hired to act as debt collectors. A key provision of the FDCPA specifically forbids debt collectors from making "any false, deceptive, or misleading representation" in connection with a debt. For example, a debt collector may not falsely state the amount of your debt or claim that you somehow owe more than you actually do.
Pa. Judge Finds Technical Violation of Bankruptcy Rules Does Not Implicate FDCPA
A federal judge here in Pennsylvania recently addressed the question of whether a debt collector violates the FDCPA if it fails to "itemize" a debt, i.e., it does not identify how much of the debt is "principal" rather than "interest." This issue came up following two bankruptcy cases involving Pennsylvania debtors. In each case a debt collector, Midland Credit Management, filed proofs of claim, asserting the debtors owed money on their outstanding credit card accounts.
Midland stated its entire claims were for "unsecured principal," without making any attempt to separately itemize interest or other charges (such as late fees). This actually violated the rules governing federal bankruptcy cases, which require creditors presenting a proof of claim to provide an "itemized statement." When the debtors objected to the lack of an itemized statement, Midland refiled their proofs of claim.
The debtors subsequently filed a separate lawsuit in federal court, accusing Midland of violating the FDCPA. Essentially, the debtors maintained that by violating the bankruptcy rule, Midland also made a "alse, deceptive, or misleading representation" with respect to the debtors' credit card debts.
But in a September 25 opinion, U.S. District Judge Susan Paradise Baxter rejected the debtors' arguments and granted Midland's motion to dismiss the lawsuit. As an initial matter, Baxter said failure to itemize a debt was not, in and of itself, a violation of the FDCPA. She noted that several other federal courts have considered this same question and reached the same answer. For instance, in a 2014 case, Powell v. Palisades Acquisition XVI, LLC, the U.S. Court of Appeals for the Fourth Circuit in Richmond, Virginia, stated that "where a demand letter misstates interest as principal but accurately states the total amount owed, such a technical error is not material" for purposes of the FDCPA.
Similarly, in this case the debtors did not accuse Midland of misstating the total amount of the debt owed, only its failure to itemize the principal and interest separately. While this constituted a technical violation of the bankruptcy court rules, Judge Baxter said that could not serve as a basis for an FDCPA violation. Indeed, bankruptcy and the FDCPA serve very different purposes, Baxter noted. And the FDCPA simply did not apply to this situation.
Speak with a Pennsylvania Debt Collection Abuse Lawyer Today
Even though this particular case did not work out in the debtors favor, it still provides an important lesson. If a creditor claims you owe them money, you have every right to demand a full–and accurate–statement of that debt. And if you believe a debt collector has engaged in unfair or abusive practices, you should not hesitate to work with a qualified Philadelphia debt collection abuse lawyer who will help defend your interests. Contact Louis S. Schwartz at CONSUMERLAWPA.com today at 215-790-1800 to schedule a free consultation.
Sources:
scholar.google.com/scholar_case?case=15889438248331351453
scholar.google.com/scholar_case?case=11370095629461009943