Do You Know Who Actually Sold You That Defective Used Car?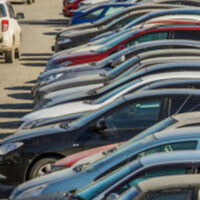 If you have been the victim of used car fraud, you understandably want to hold the underhanded dealer legally accountable for their actions. But this is often easier said than done. For one thing, first you need to identify the party that is legally responsible. Given that automobile dealerships are generally owned by corporations or other business entities, it can actually be tricky to figure out who "legally" sold you that defective used car.
Used Car Dealer May Have Misled Customer About Business Ownership
A recent decision from a Pennsylvania Superior Court panel helps to illustrate this point. This case, Pinno v. Blaise Alexander Family Dealerships, involves allegations of used car fraud. In 2012, a man purchased a used Ford Mustang from Alexander Buick Cadillac GMC in Northumberland County. The man told the salesperson he did not want to buy a used car "that was damaged or had been in an accident." Naturally, the salesperson assured the customer that the Mustang had a "clean history."
Sometime later, the customer became suspicious that the salesperson had misled him. Several local body shops confirmed these suspicions. The customer learned the Mustang "had been in at least one accident" before it was sold to him.
The customer subsequently filed a lawsuit in the Philadelphia County Court of Common Pleas, alleging violations of Pennsylvania Unfair Trade Practices and Consumer Protection Law. As the customer sadly passed away in 2019, his estate continued the case as the plaintiff.
The original complaint named "Blaise Alexander Family Dealership" and "Alexander Buick Cadillac GMC" as the defendants. But it turned out there were no business entities operating under those names. Apparently, the real owner of the used car dealership in question was "Alexander Pontiac-Buick-Cadillac-GMC Truck, Inc."
The Court of Common Pleas subsequently dismissed the lawsuit solely due to the plaintiff's failure to correctly name the corporate defendant. On appeal, the Superior Court reversed. It noted that the confusion over the corporate ownership was due to the dealership's own purchase order, which identified the business "under the names Blaise Alexander Family Dealerships and Alexander Buick Cadillac GMC." And in fact, the defense never asserted the plaintiff named the wrong corporate entity when replying to the lawsuit. It was therefore inappropriate, the Superior Court concluded, for the trial judge to dismiss the lawsuit at this time.
Speak with a Philadelphia Used Car Fraud Attorney Today
It is, in fact, not unusual for used car sales contracts to contain misleading or deceptive information. And thanks to incorporation laws, it is far too easy for dealerships to play something of a shell game in order to hide their actual ownership from unsuspecting customers. That is why if something does go wrong with a used car purchase, it is a good idea to work with an attorney who can help you unwind the complex mess of business entities that may lurk behind a dealership.
If you need legal advice or representation, contact Philadelphia consumer attorney Louis S. Schwartz at CONSUMERLAWPA.com today to schedule a free confidential consultation.
Source:
scholar.google.com/scholar_case?case=12333224618415882397