Avoiding Auto Repair Shop Fraud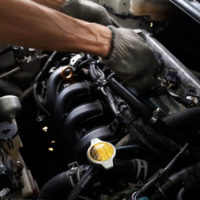 Car trouble often means a trip to the repair shop for car owners. Depending on what issues are discovered, the car owner could be asked to pay hundreds or even thousands of dollars in repairs. While some of these repairs are necessary in some cases, in other cases, the repairs are unnecessary or inflated, and the car owner ends up paying too much due to repair shop fraud.
Repair shop fraud can happen in a number of different ways. In some cases, the repair fraud can happen when the repair shop actually causes the damage to a car in a checkup and then pretends to discover the damage. In other cases, the repair shop fraud may involve charging higher than originally quoted for unnecessary repairs and additional costs. In other cases, the repair shop may charge higher for replacement parts, and then use used parts for the repair, or fail to replace the part altogether.
Before authorizing blanket repairs, it is always wise for the car owner to ask for a written estimate of costs and review them with the repair shop representative. It is considered an unfair business practice for a repair shop owner to charge for repairs that were not previously authorized in writing, and to charge a car owner for repairs that are not actually done.
The estimate of costs should break down the cost of the labor and the cost of the parts, as opposed to lumping them together. If the car owner cannot be reached before the repairs are made, the owner should be given an opportunity to pre-authorize certain repairs if they do not exceed a certain dollar amount or are of a specific nature.
It is also important for the car owner to find out what kind of parts would be used, for example, if the parts would be aftermarket parts. In some cases, using used parts can result in a cheaper repair bill, but the car owner should be aware that these used parts are being used. The car owner has the right to ask for the old parts that are taken from his car.
If the car owner is uncomfortable with the estimates quoted for either parts or labor, he should not be afraid to seek a second opinion from another mechanic or repair shop. The car owner should also generally do a basic search on any repair shop he wants to use. Even a basic internet search can reveal a lot about a repair shop that can save the car owner a lot of money and headaches down the road trying to get the repair shop to fix bad repairs.
Repair shop fraud can be criminal depending on the conduct involved and the kinds of misrepresentations made by the repair shop.
Contact a Repair Shop Fraud Lawyer
If you think you were the victim of repair shop fraud, you should contact an experienced repair shop fraud lawyer in Philadelphia for a consultation because you may have a legal claim against the repair shop. For more information, contact Louis S. Schwartz and his team at ConsumerLaw Pa.com.
Resources:
pacode.com/secure/data/037/chapter301/chap301toc.html
attorneygeneral.gov/uploadedFiles/MainSite/Content/Press/brochuresPublications/bcp_book.pdf