What You Should Know About Used Car Fraud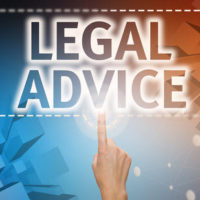 Purchasing a vehicle, whether used or new, is a major investment that consumers should not take lightly. Unfortunately, even buyers who conduct extensive research, test drive a number of vehicles, and ask independent mechanics to conduct inspections of vehicles in which they are interested, could end up being taken advantage of by an unscrupulous used car dealer.
Unfortunately, auto dealer fraud is not uncommon in the used car industry, despite the fact that both state and federal law make such activity illegal. To learn more about auto dealer fraud and your legal rights when purchasing a vehicle in Pennsylvania, please contact a dedicated used car fraud attorney who has the experience and resources to assist you.
Types of Auto Dealer Fraud  
A wide range of practices fall under the broad umbrella of auto dealer fraud, including:
Advertising a used vehicle as being for sale at a certain price and then attempting to sell the car for a higher amount;
Inflating a vehicle's purchase price by adding on the cost of options that the consumer did not ask for, or by including other undisclosed fees;
Falsely claiming that a vehicle has certain options or features that it does not have;
Misleading a purchaser as to the protections and coverage of a warranty;
Undervaluing a customer's trade-in vehicle;
Misrepresenting a vehicle's total mileage;
Failing to disclose that a vehicle was damaged in a flood or a car accident;
Permitting a customer to take a vehicle home under the false belief that his or her loan application is pending and then requiring the purchaser to return to the dealership and sign a more expensive loan; and
Backdating financial documents.
Although these are the most common forms of auto fraud, they are far from the only ones, so if you have questions about whether certain conduct qualifies as fraud, please contact our legal team to learn more.
Protecting Yourself from Auto Fraud  
There are certain steps that consumers can take to protect themselves from auto fraud, including:
Personally test driving vehicles;
Demanding a full visual inspection of a vehicle;
Resisting aggressive sales techniques;
Requesting a repair history for the vehicle in question; and
Asking a mechanic to inspect the vehicle for defects, wear and tear, and signs of disrepair.
Although taking these steps doesn't guarantee that a person will not be defrauded by a used car dealer, it can go a long way towards preventing auto fraud.
Used Car Dealer Liability  
Car dealers are prohibited by a federal rule known as the Used Car Rule, from:
Failing to disclose certain material information regarding a vehicle that is being offered for sale;
Making false statements to potential customers; and
Using any type of unfair or deceptive practice in finalizing the sale of a used car.
Dealerships that fail to abide by these rules can be held liable by the wronged party for repair expenses, the cost of the vehicle, attorney's fees, and any other related losses.
Call Today for Legal Assistance  
For help with your own auto fraud claim, please contact dedicated Philadelphia used car fraud attorney Louis S. Schwartz at CONSUMERLAWPA.com today.
Resource:
usa.gov/car-complaints
https://www.consumerlawpa.com/should-i-buy-a-used-rental-car/