Should I Buy a Used Rental Car?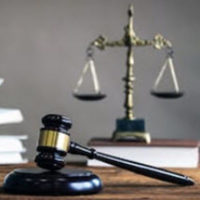 Purchasing a used car is one way that consumers can get the best value for their money, so it is not uncommon for those who are looking for a vehicle to gravitate towards local used car dealerships when car shopping. While there are a number of different types of used vehicles that could fulfill a consumer's needs, many of those who are in the market for a new vehicle end up with cars that were formerly owned by rental agencies. Buying a former rental car has both advantages and disadvantages, so it is important for potential buyers to conduct thorough research before finalizing a purchase.
Unfortunately, despite their best efforts, many consumers do not end up with a safe vehicle, but are instead sold cars with serious and dangerous defects. If you purchased a used car that suffers from these types of problems, it is important to speak with an experienced used car fraud attorney who can help you seek compensation for your losses.
The Disadvantages of Buying a Former Rental Car  
Whether buying directly from a rental car agency or from a used car dealership, there are a few things that consumers should keep in mind before actually purchasing a rental car. For instance, it is not uncommon for rental cars to rack up thousands of miles in a short amount of time. This in turn, can result in significant wear and tear, especially because drivers who rent vehicles are often much less careful with rental cars than they are with their own. For these reasons, drivers who are thinking about buying a former rental car are strongly encouraged to take a few specific steps, including:
Asking the dealership or rental agency about its policy for maintaining and inspecting its vehicles;
Reviewing the vehicle's history, which will reveal whether it was involved in an accident;
Asking a trusted mechanic to inspect the vehicle in question and determine its reliability; and
Requesting information about the vehicle's warranty, including any provided by the manufacturer or the rental company itself.
The Advantages of Buying a Former Rental Car 
Although there are a number of disadvantages to buying a former rental car, there are also many advantages to making this type of purchase. For example, many rental car agencies take great care in maintaining their vehicles, while also keeping accurate and detailed records about any accidents in which their vehicles were involved, as well as whether any repairs were made. Used cars that were formerly used as rentals also tend to be priced fairly and are often relatively new models. Rental car agencies also tend to stay up to date on recall issues in an effort to ensure that their vehicles are safe as possible for their customers.
Used Car Fraud Attorney in Philadelphia  
To speak with an experienced Philadelphia used car fraud attorney about filing a claim against the dealership that sold you a defective vehicle, please contact Louis S. Schwartz at CONSUMERLAWPA.com. Initial consultations are offered free of charge, so please don't hesitate to call or contact us online today.
Resource:
6abc.com/automotive/consumer-reports-should-you-buy-a-used-rental-car/4235036/
https://www.consumerlawpa.com/what-to-look-out-for-when-shopping-online-for-a-used-car/